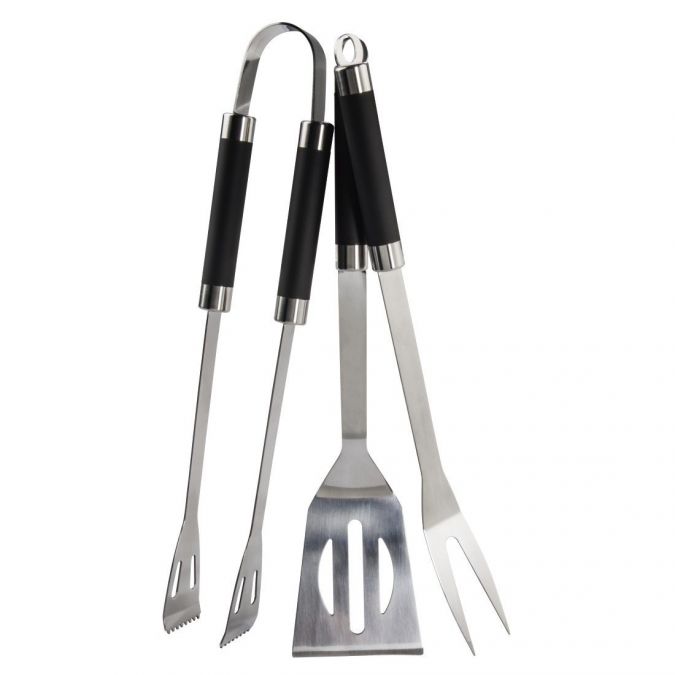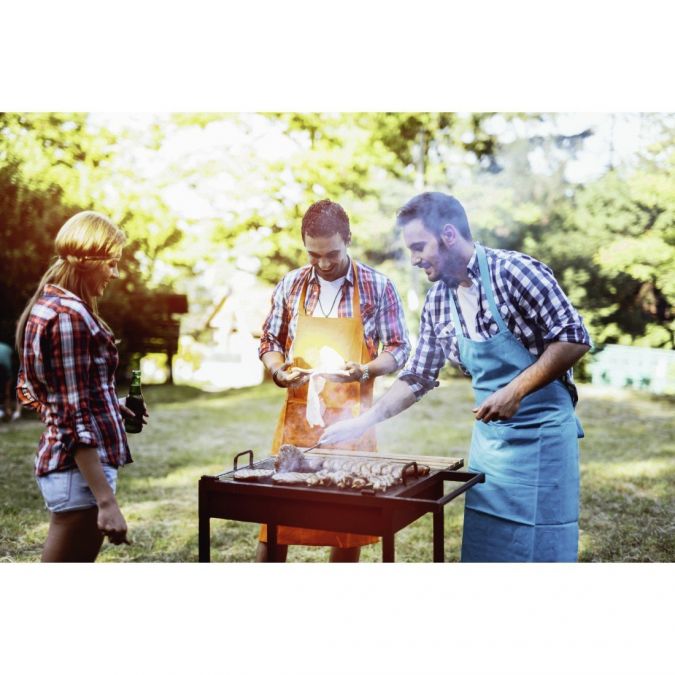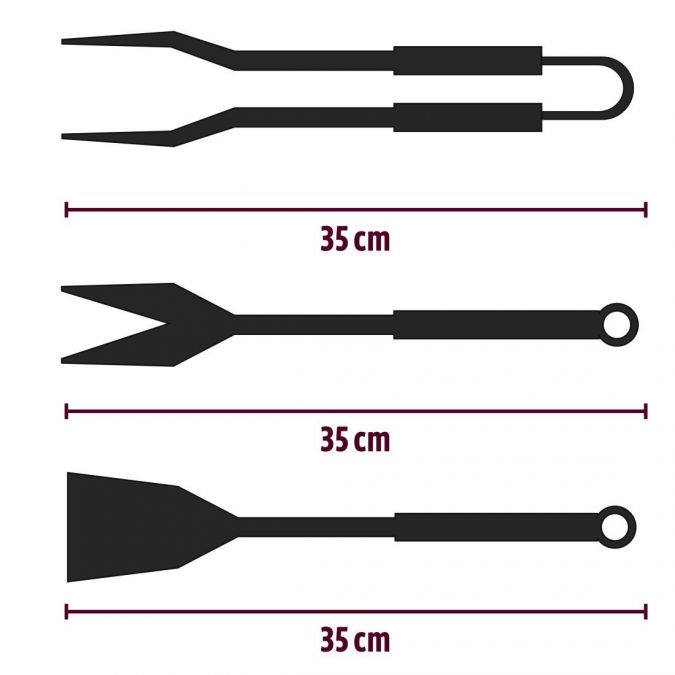 Stainless Steel set BBQ Barbecue TURNER FORK AND TONGS Tool Set KITCHEN UTENSIL

Xavax Germany BBQ Tool Set.
When your steak flies off the grill when you turn it or the potatoes slip all over the place when you grab them, then you definitely have the wrong barbecue cutlery. With this 3-piece barbecue set comprising fork, spatula and tongs you always have a firm grip on your grilled food.

.

The ideal BBQ tool set for laying on, turning, gripping and serving BBQ dishes
Conveniently shaped long handles allow safe handling and protect from burns and heat
The practical eyes on the end of the handles allow you to compactly store the BBQ tools
The easy-care stainless steel ensures durability of the BBQ tools
Heat resistance: more than 600°C
.
What's in the Box
1 pair of barbecue tongs
1 grill spatula
1 meat fork