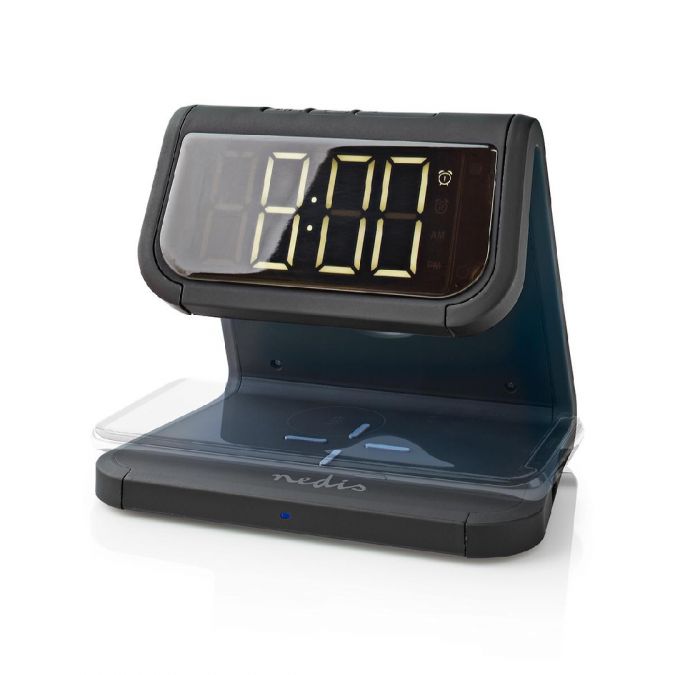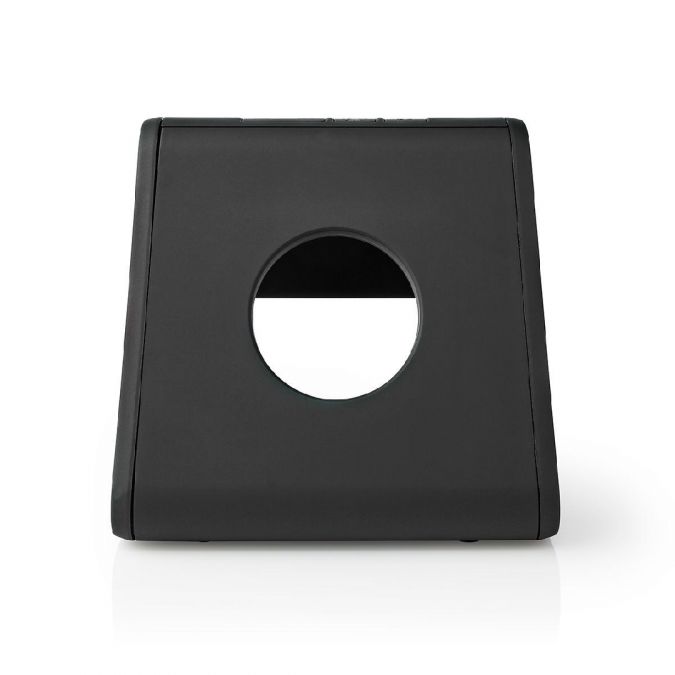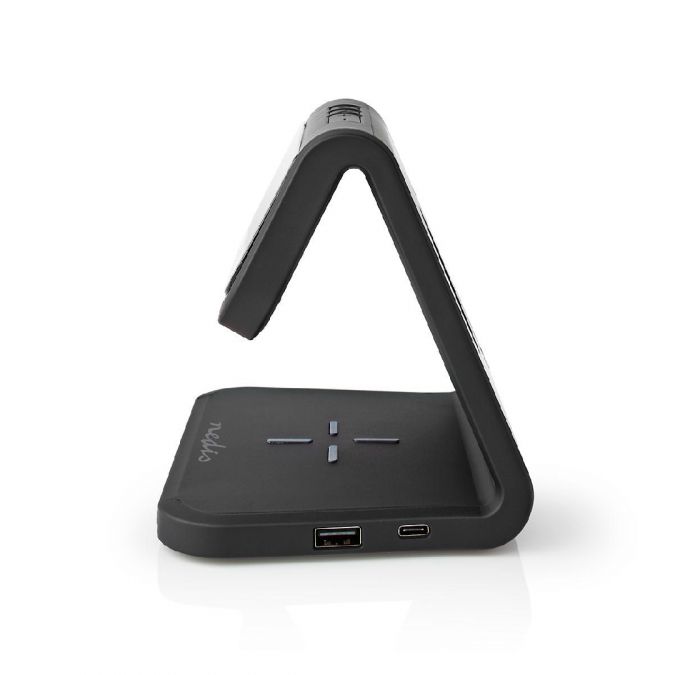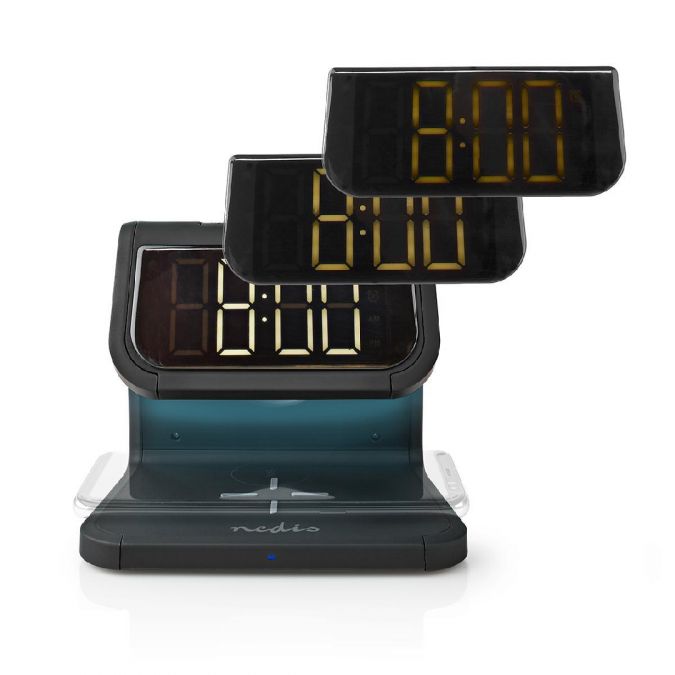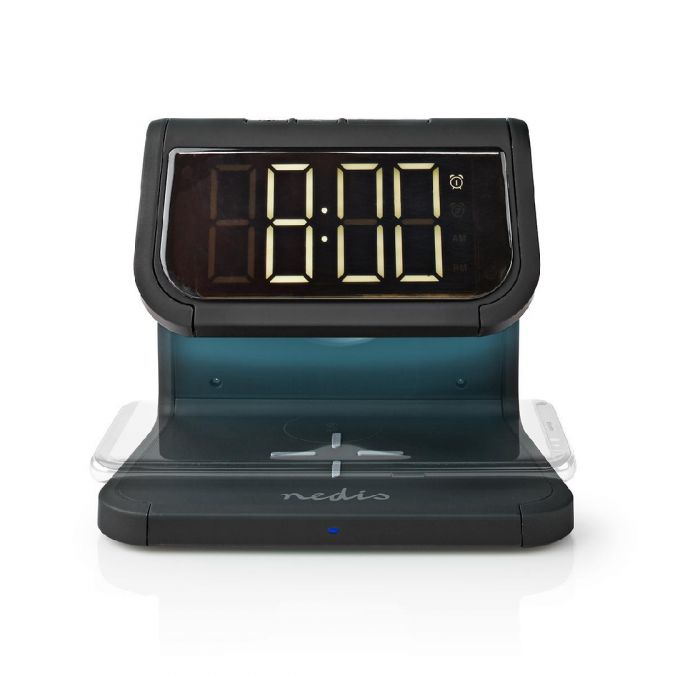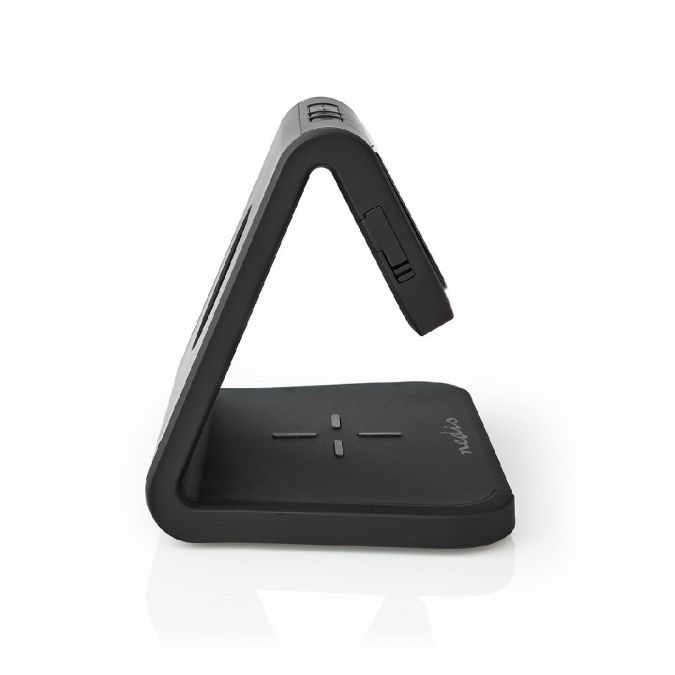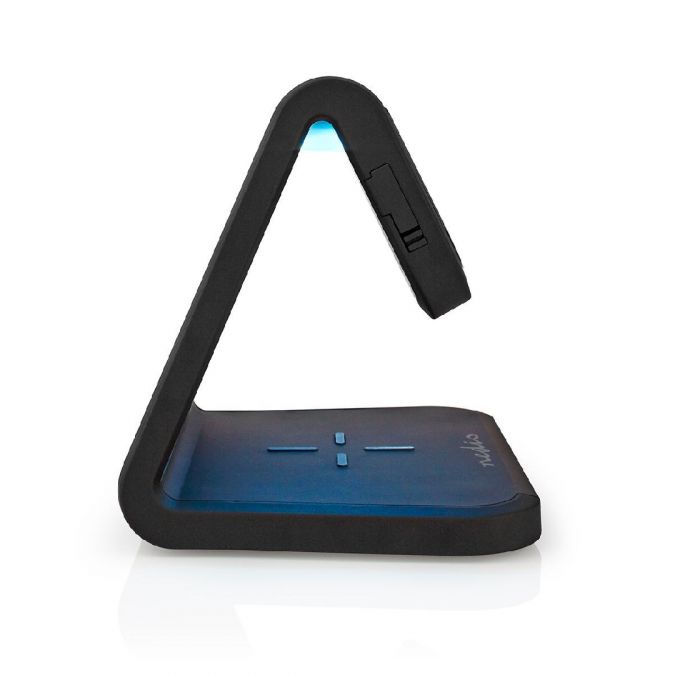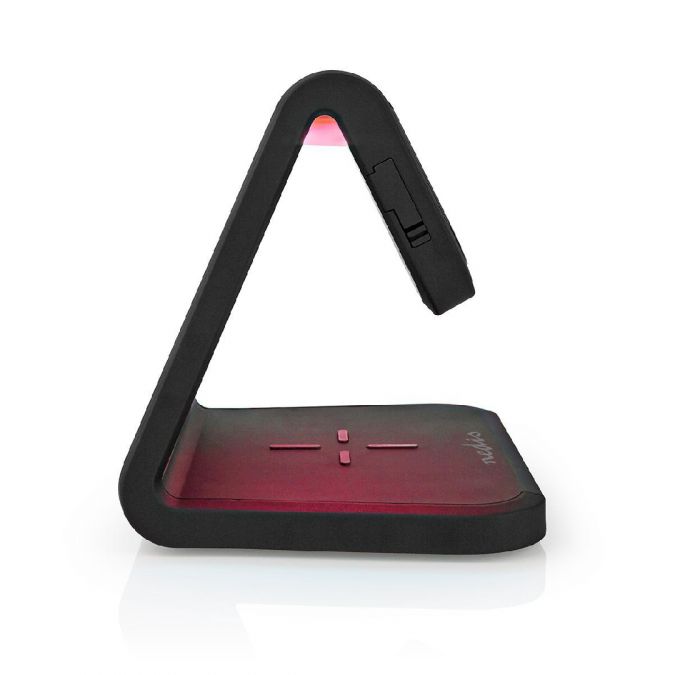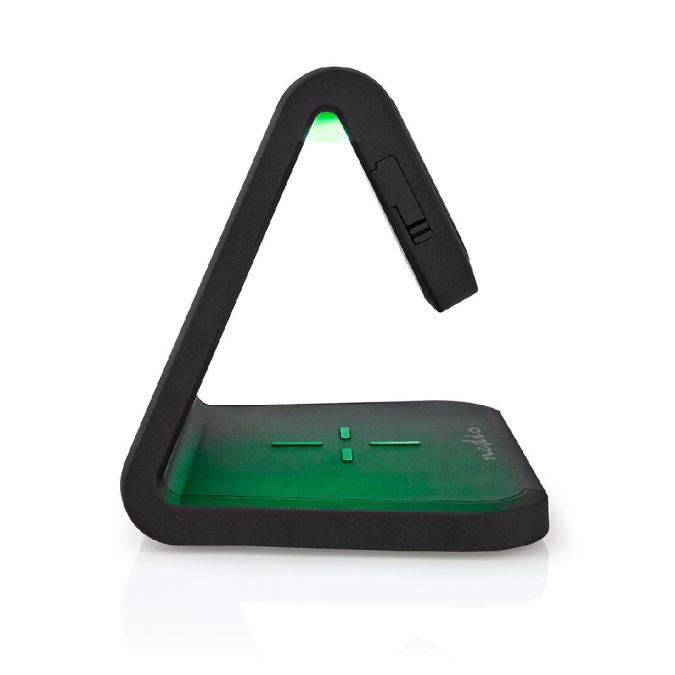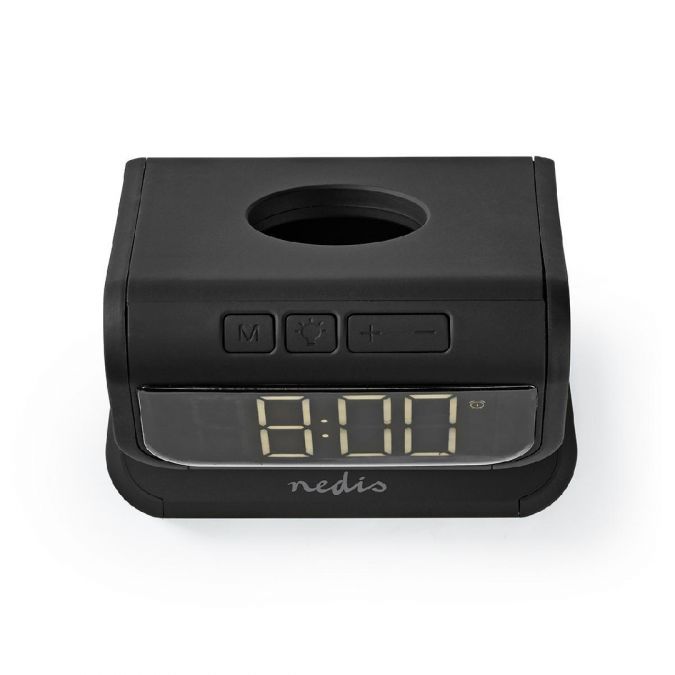 Wireless Qi Charger USB Phone Charging Pad with Bedside Non Ticking Alarm Clock, Dimmable LED Display and Multicolour RGB LED Night Light - Black
This 3-in-1 alarm clock contains three functions: Qi wireless charging, an LED clock with an alarm function and a nightlight.
Just place the alarm clock beside your bed, put your phone on the charging area and you and your phone will wake up on time full of energy. The wireless charging function is specifically made for safe and fast charging of your device depending on the maximum output power that it can handle at 5W, 7.5W or 10W.
It's also equipped with a USB-A output that allows you to recharge devices using your USB cable.
A soft nightlight is incorporated into the design that offers a choice of eight different colours, so you can select the colour to suit your mood.
The alarm clock features a snooze function for a gentle wake-up in the morning.
Features
• 3-in-1 alarm clock: Qi wireless charging, LED clock and nightlight • The Qi wireless charging lets you fast, and safely recharge your Qi compatible phone - Simply place your phone on the charging area and the charging begins - For fast charging, you need to use the QC3.0 power adapter (not included) - You can simultaneously recharge a device via the USB-A port with a USB cable • Wake up on time every morning, thanks to the dual alarm clock with snooze function • The nightlight with 8 different colours lets you suit the colour to your mood
Product specifications
Power plug
USB

Indication of charging status
LED


Safety functions
Overheat Protection
Short-Circuit Protection
Overcurrent Protection
Overvoltage Protection


Material
Plastic / Silicone


Cable length
1m


Technology
Qi


Dimensions (l x w x h)
143 x 105 x 115 mm


Weight
250 g


Input power
5 VDC / 2 A, 9 VDC / 1.67 A


Wired charging output power
5 VDC / 1 A


Wireless charging output power
5 / 7.5 / 10 W


Wireless charging distance
Up to 8 mm


Battery
CR2032


Frequency range
110 - 205 KHz


Max. radio transmit power
-10.33 dBµA/m @ 10 m


Advised power adapter
QC 3.0 or higher (not included)


Package contents
Alarm clock
Quick start guide
USB cable