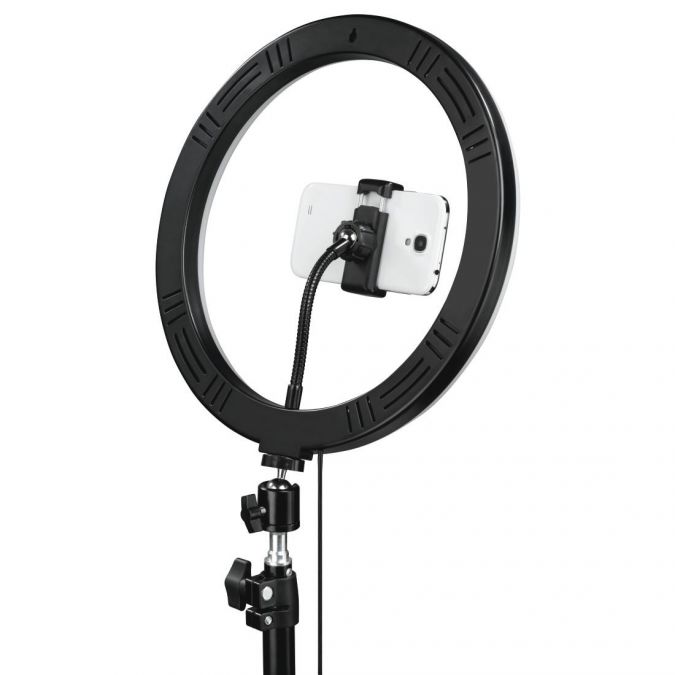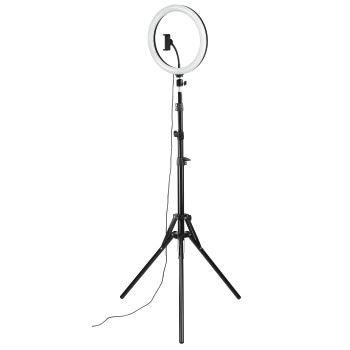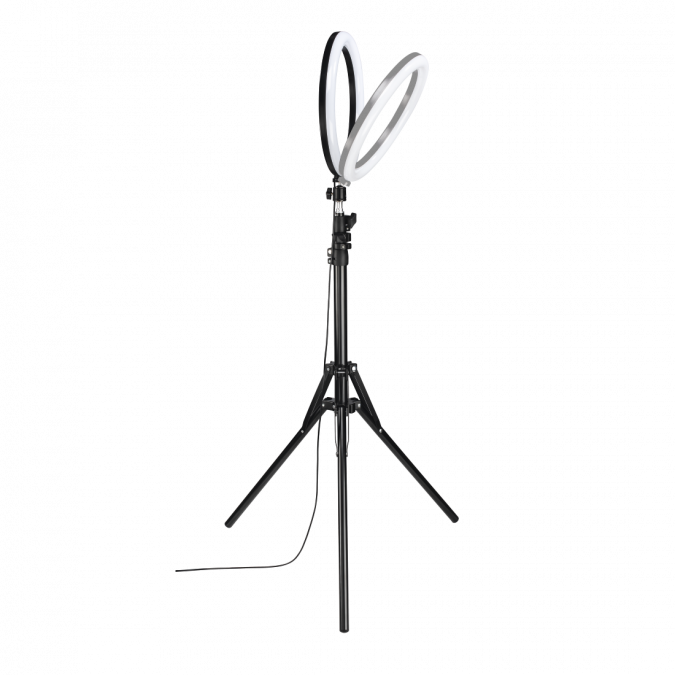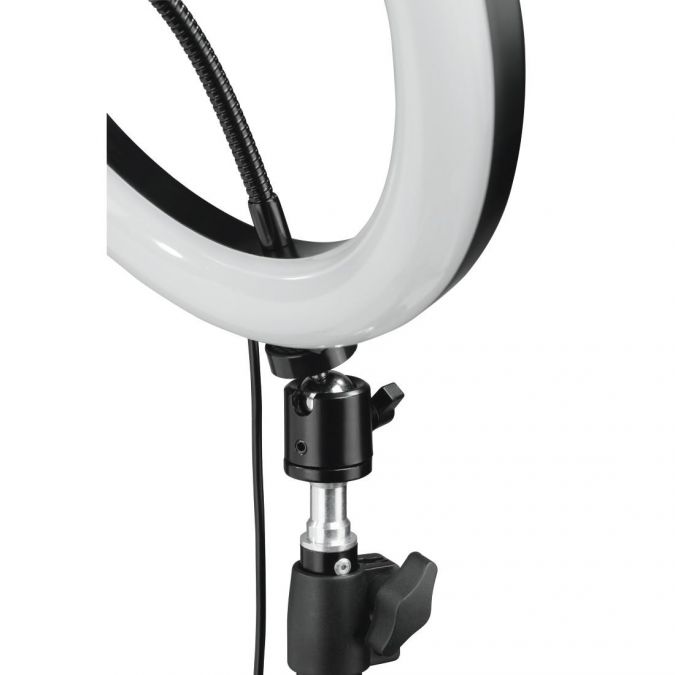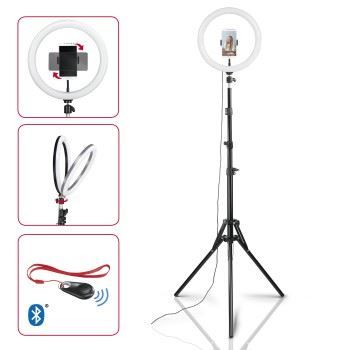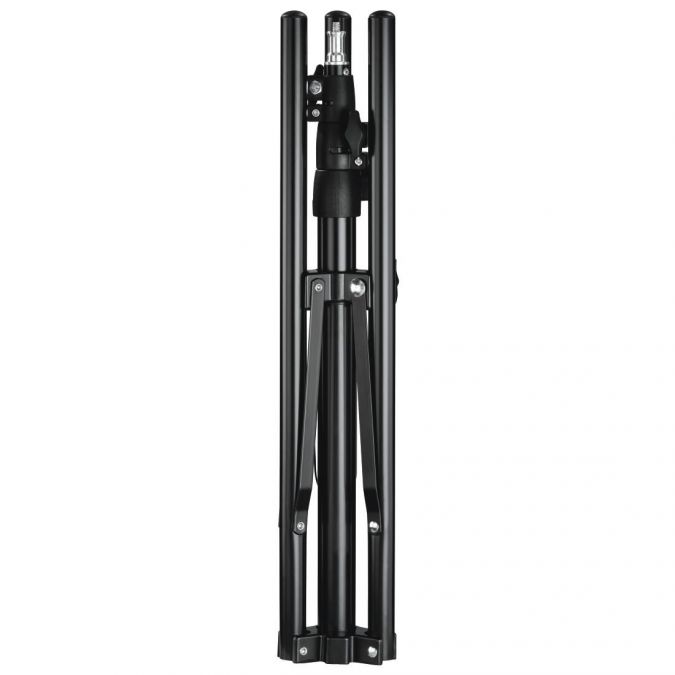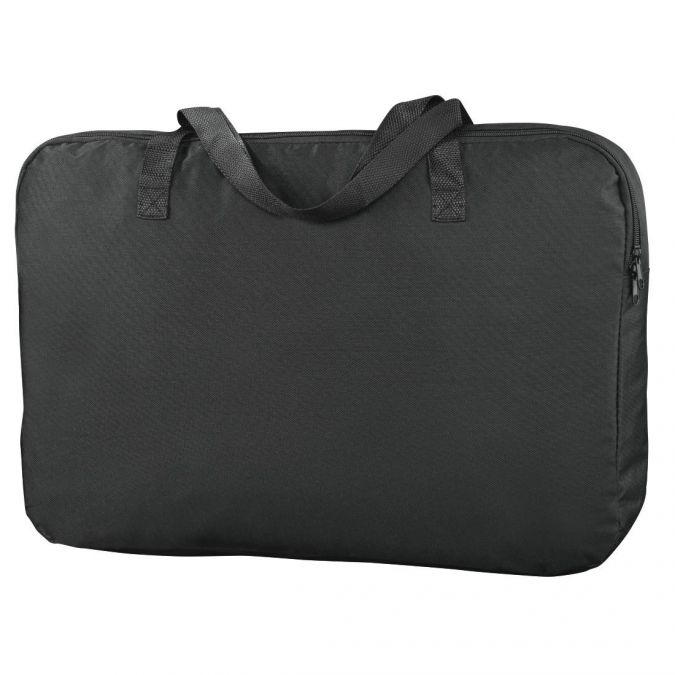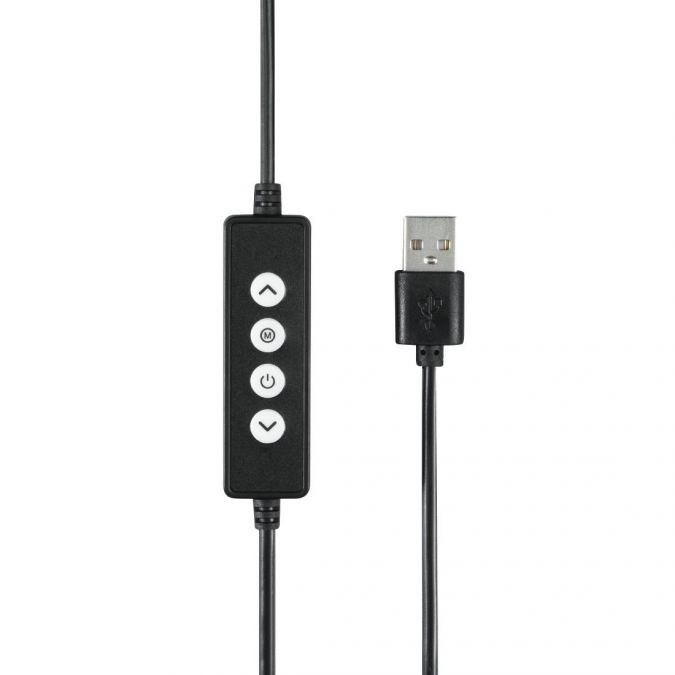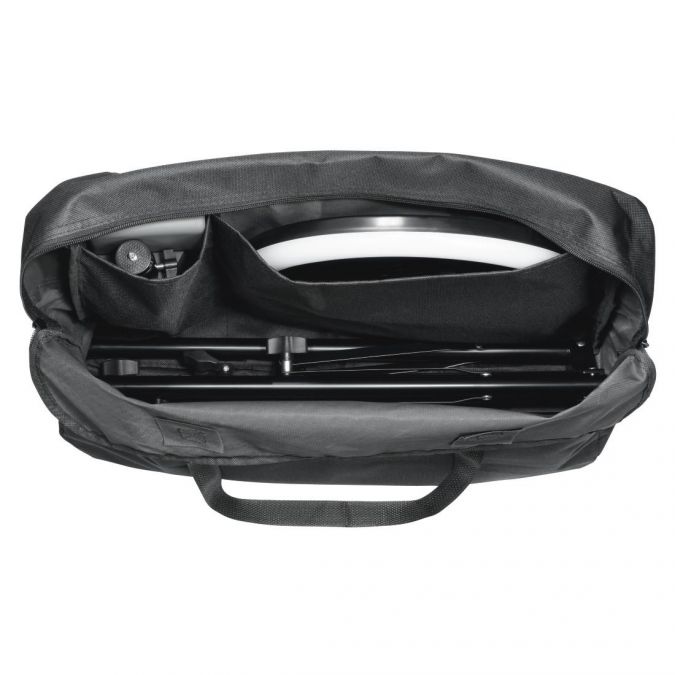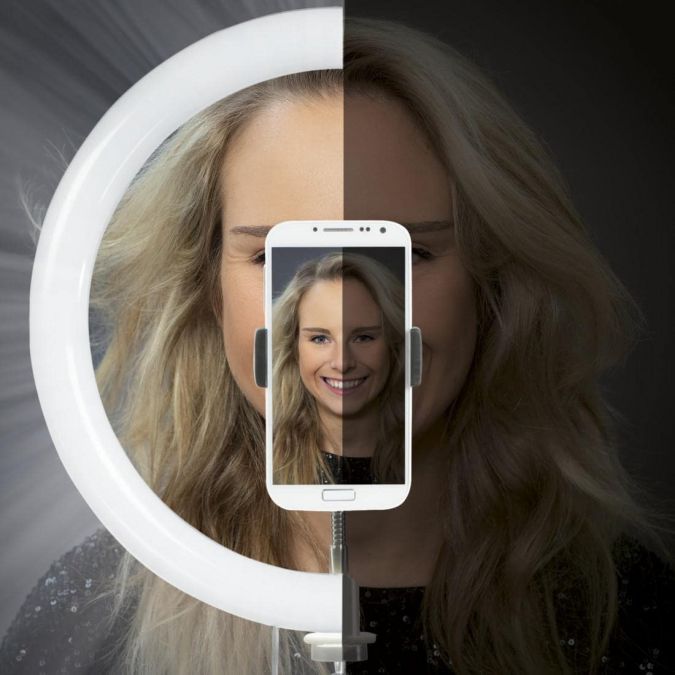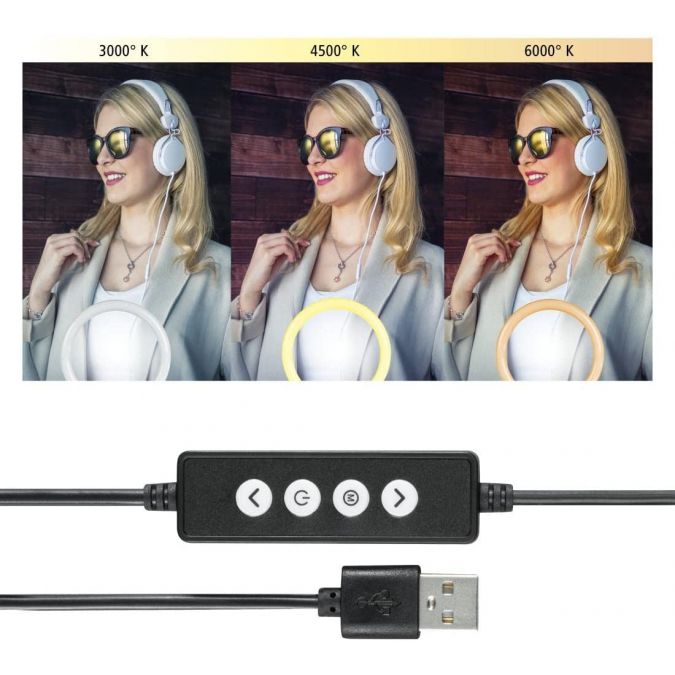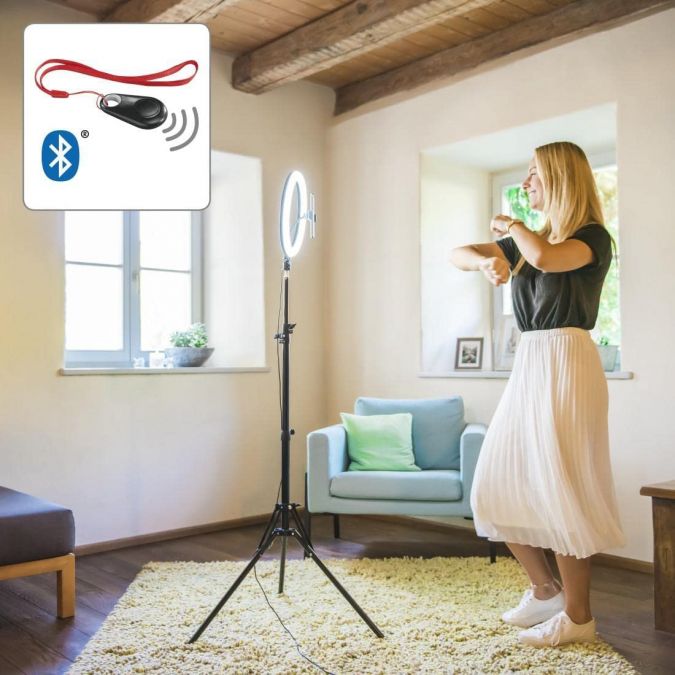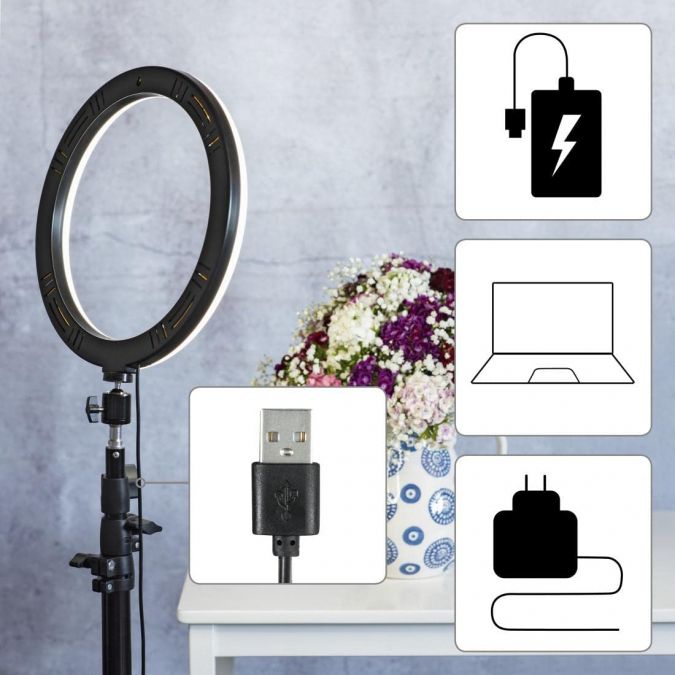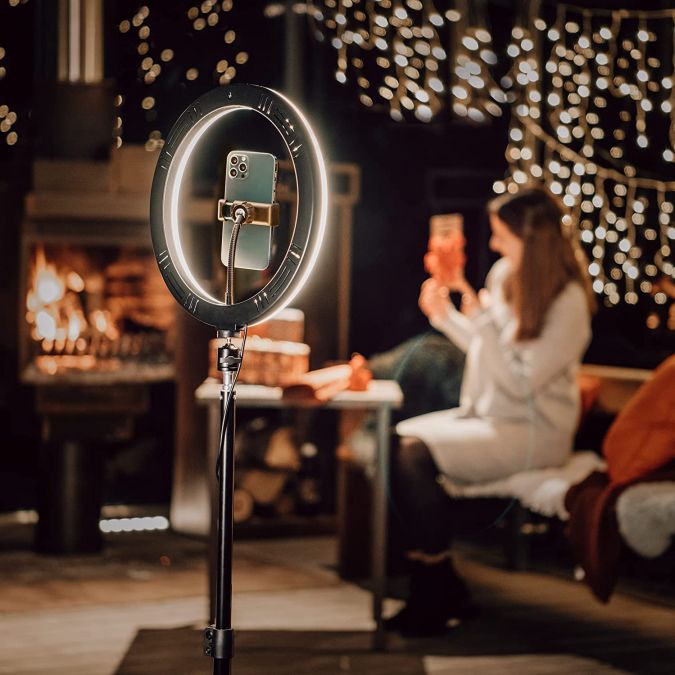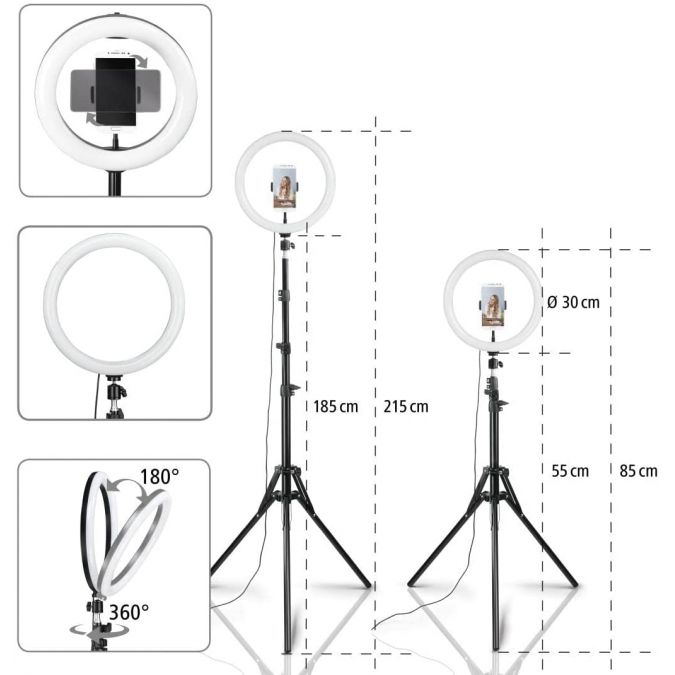 Hama "SpotLight Steady 120" LED Ring Light | Set for Smartphone | Tripod | 12"
Whether you're an influencer, blogger or vlogger, you can create professional photography and videos for social media with a smartphone even without high-end equipment. With our LED ring light, you will always look your best thanks to perfect and highly adjustable lighting.
From warm white to daylight bright: control the colour temperature in 3 stages (3000/4500/6000 K) using the cabled remote control, for the optimised and even illumination of videos and portraits, for example
From radiantly bright to pleasantly dimmed: the light intensity can be adjusted in 10 stages
Sparkling charming eye effect: LED ring light magically creates a light in the eyes through reflections
Studio smartphone photography: stable tripod made from robust and lightweight aluminium with fully spreadable tripod legs
Up and away: extendable 3 ways up to 215 cm, ideal for larger scenarios or for being photographed sitting or standing
Always the perfect recording position: portrait and landscape format thanks to smartphone holder with ball head and flexible swan neck
Unusual recording angle: the ring light position can be adjusted in all directions thanks to the ball head


Details

- 1 "SpotLight Steady 12" LED ring light
- 1 lighting tripod
- 1 Bluetooth remote trigger (incl. 1 CR2032 button cell, 1 wrist loop)
- 1 swan neck
- 1 ball head
- 1 transport bag
- 1 instruction manual
An LED ring lamp will help you produce professional-quality portraits and videos on a low budget. It is important that there are no interfering shadows that cover up the performance, particularly on make-up, hair, fashion and cookery close-ups. The ring light delivers a light source that impresses with studio illumination par excellence. 162 LEDs ensure a shadow-free, radiant light kick. Using the 10 brightness levels, you can set whether it is used for pure illumination or to create a twilight effect.
In addition, three light colours are available:
6000K is perfect for lighting technical shots, such as workshop or repair scenes.
4500K can be used to create a neutral mood – ideally suited for cookery videos and fashion photography.
The 3000K colour temperature is ideal for showing off cosy interior design, for example.
Particularly practical: You don't have to keep on getting up to set the desired light effect on the LED ring light itself or on the smartphone, but can do this very conveniently using the remote control integrated in the cable. In this way, you can test out different lights in action and find out which is the best light to stage yourself.