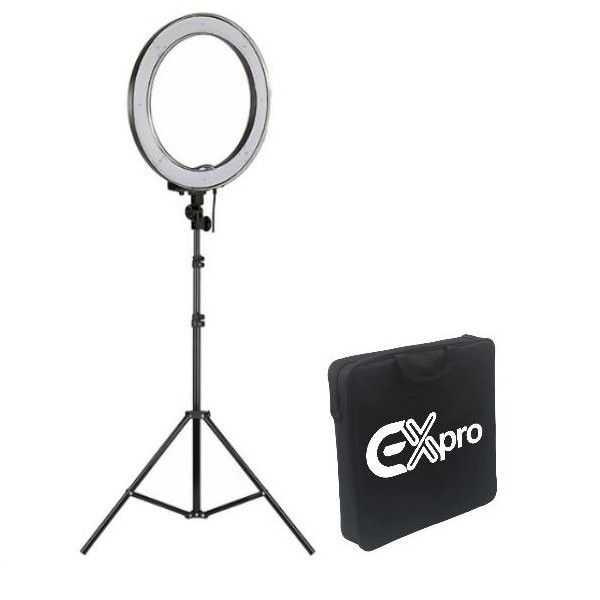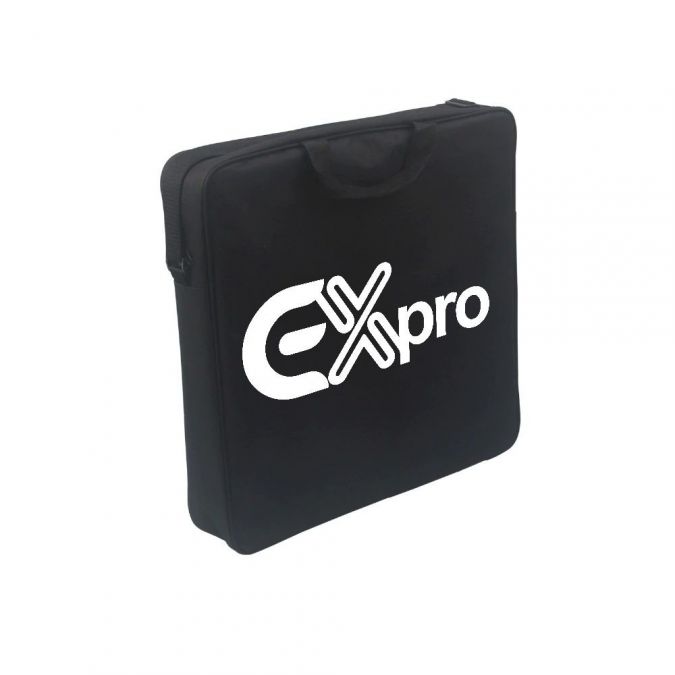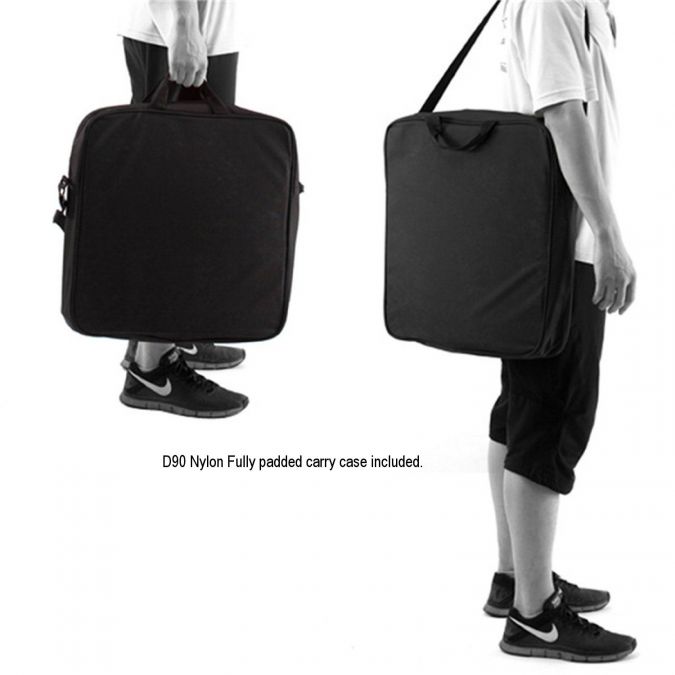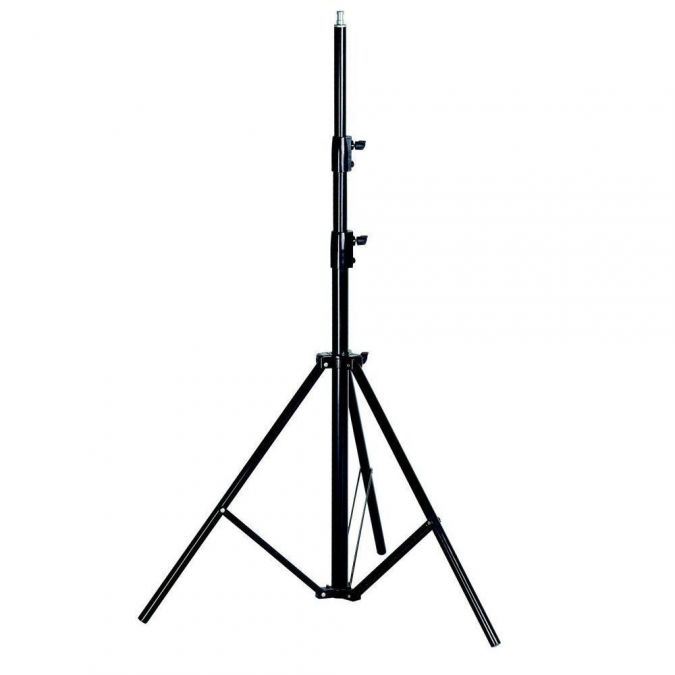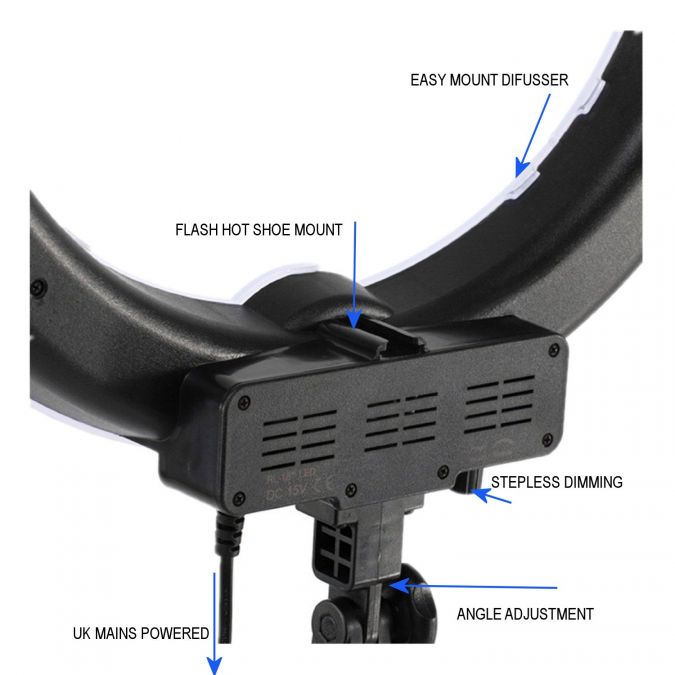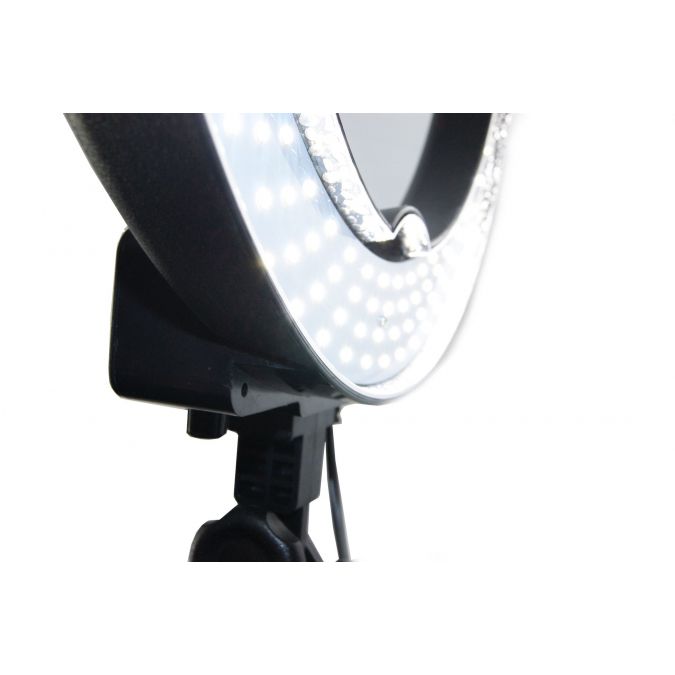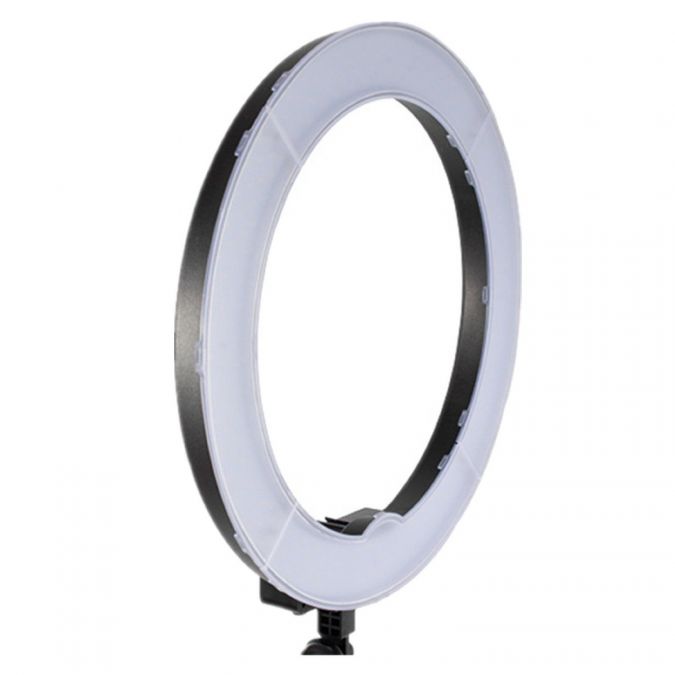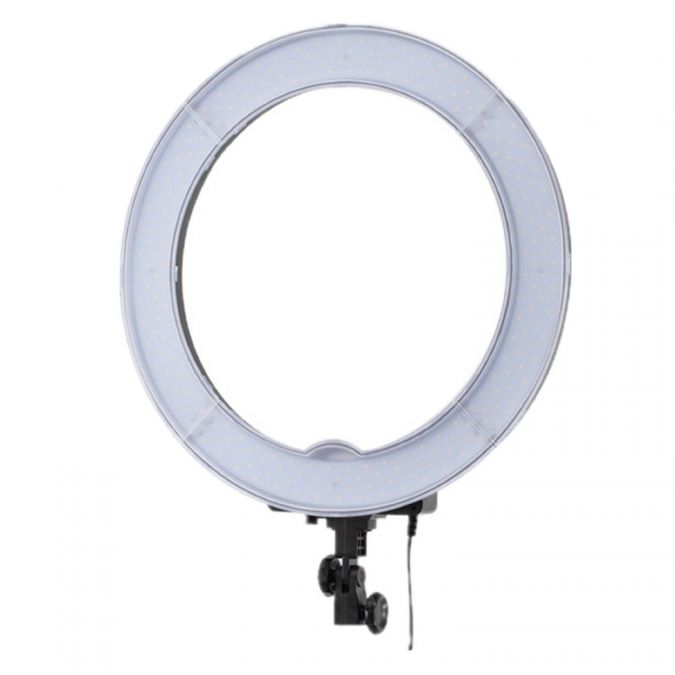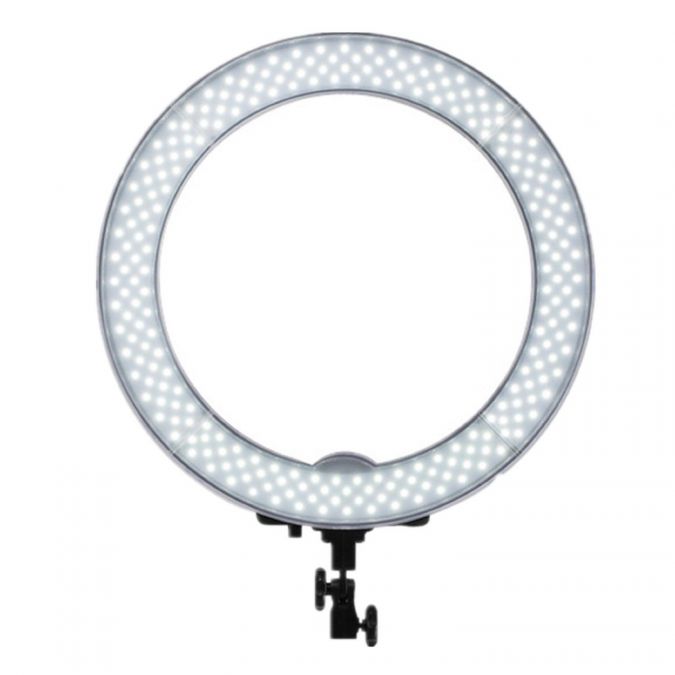 Ex-Pro Ring Light Photography 5500K 90+ CRI 55W (300w EQ) SMD LED 18" [Base Package]
Ex-Pro 5500K 90+ CRI 55W (300w EQ) SMD LED 18" Ring Digital Photographic Studio Light with carry case using the very latest SMD LED panel not the cheaper Fluorescent rings which need replacing all the time.


The Ex-Pro dimmable LED Ring light provides 5500K pure daylight to your photo shoots.

Ideal for product photographs the unique ring design allows you to shoot through the ring if required (Ring light has a built in hot shoe mount for camera to allow centre mounting of your camera). Ring lights can be use with or without a lighting tent/table to create stunning results, the lights come with their own difussers which can be installed to give even light across your subject/product.

They also double as a great addition for video footage, ideal for social media photo's, video and tutorials. The light is also dimmable 10-100% so that the brightness can be reduced if required. Shipping with a Ex-Pro LS15 light stand (Minimum Height 50cm though to maximum height 180cm) this unit provides a complete package solution.

The lighting ring packs away into a neat padded carry case, the light stand also folds down and comes with a slip case when not in use.

Specifications

5500K 90+ CRI 55W (300w EQ) SMD LED.
240 LED Chipset.
DC Power supply 15v.
Input 100-240v
UK Mains Cable included.
Brightness adjustment 10-100% full Stepless Dim.
4800 Lumen output.
55w (eqiv 300w output lighting).
SMD LED Chips, 60,000 hours running time. [Superior to fluorescent bulbs and much safer].
Run cool operation.
CE Approved.
As seen on TV, Studio's, Mac Cosmetic Stores, Coutless You-Tube Videos & More..

What's in the Box ?
1 x Ex-Pro 5500K 90+ CRI 55W (300w EQ) 18" Ring Digital Photographic Studio Light.
1 x Lighting Carry Case.
1 x White Filter diffuser set.
1 x Ex-Pro LS15 Lighting stand.