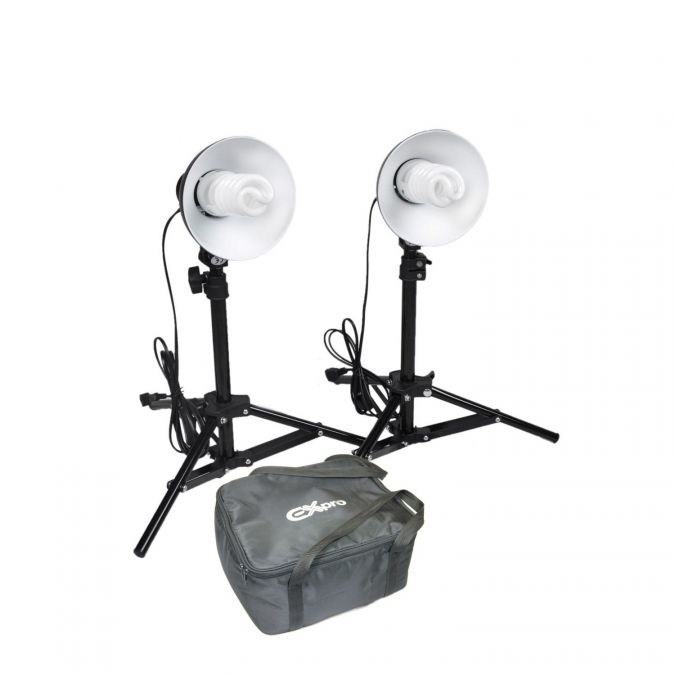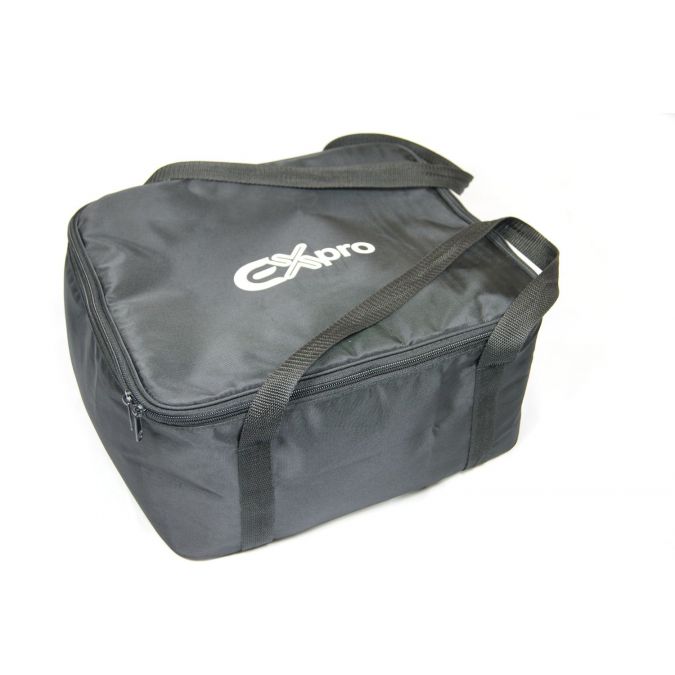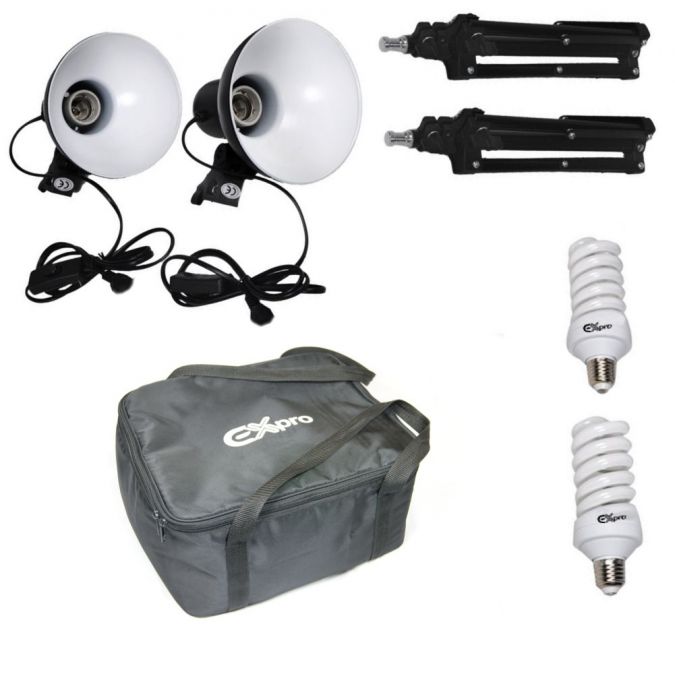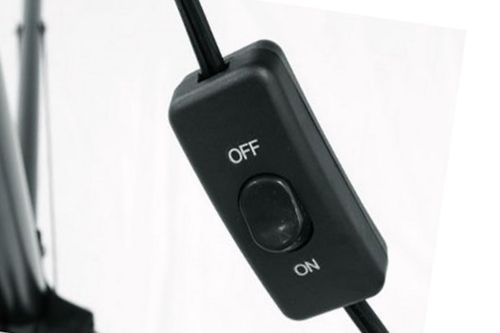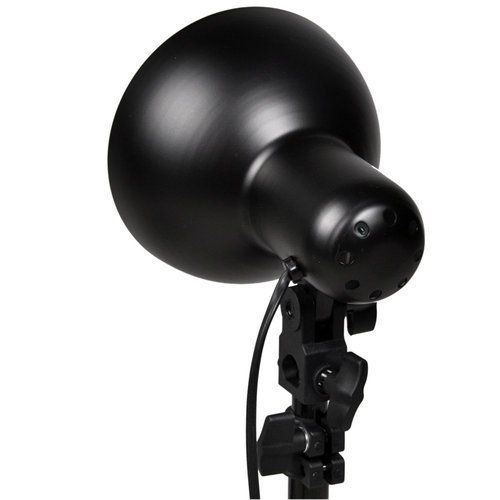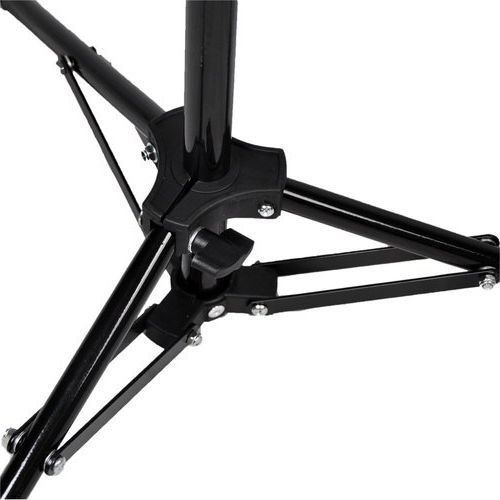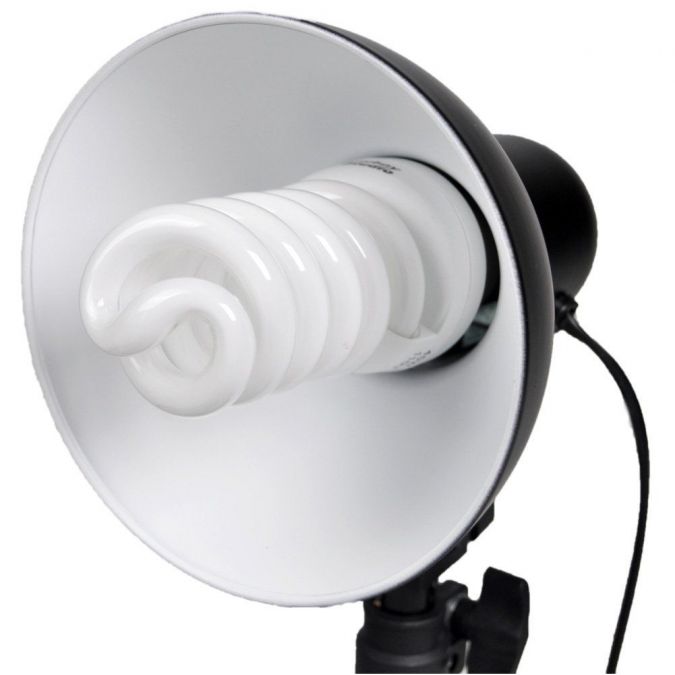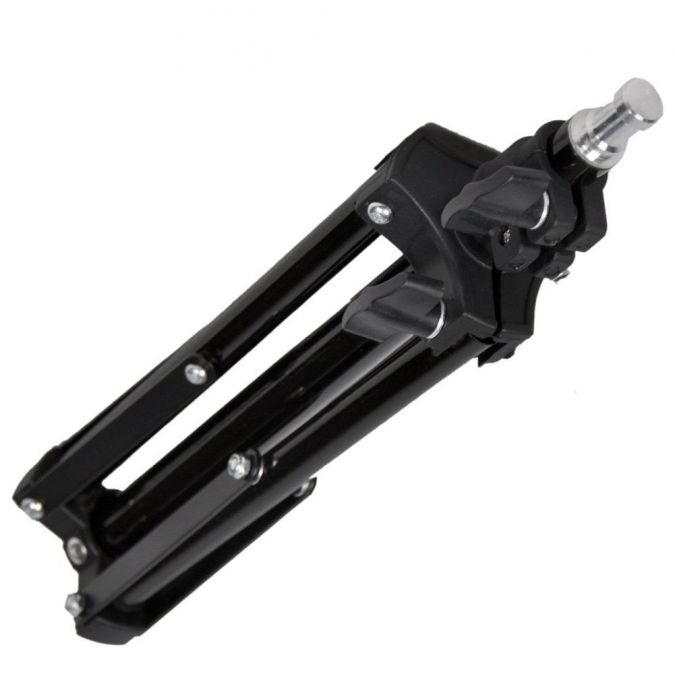 Code: LS180KB-MIDI-LIGHT-KIT-ONLY
Ex-Pro Photographic Pro180 Midi Day Light Set Continuous Lighting Kit for Tents/Cubes
Ex-Pro Photographic Pro180 Midi Day Light Set Continuous Lighting Kit for Tents/Cubes Professional Pro180 Lighting Set. Includes 25W (100W Equivalent) 5500K CRI90 Daylight White bulb 10000 hours Energy Saving 220V offering True Daylight Bulbs provide a daylight white light for excellent colour mixing ideal for product photography and for use with Lighting Tents. No need for filters or software editing (The colour of the image closely resembles the colour of the original item) Lights come with Foldable Light Stands - Max Height: 24" (60cm); Min Height: 13" (33cm) Leg Spread Diameter: 12" (30cm) Weight: 2 x 700g (including stands), these pack away nicely to the include case. Excellent for field job. Includes lighting kit carry case, keeps all the lighting kit together, light tent has it's own zip case creating a ready to go studio giving your products a new lease of life. In response to the ever changing photographic market and DIY photographic requirements for site/business owners Ex-Pro Lighting kits offer excellent quality and added value for money. Includes high quality carry case containing all the equipment.
Whats in the Box
2 x Ex-Pro Mini Light Stands
2 x Light Heads
2 x Photographic Light Bulbs.
1 x Ex-Pro Carry Case.