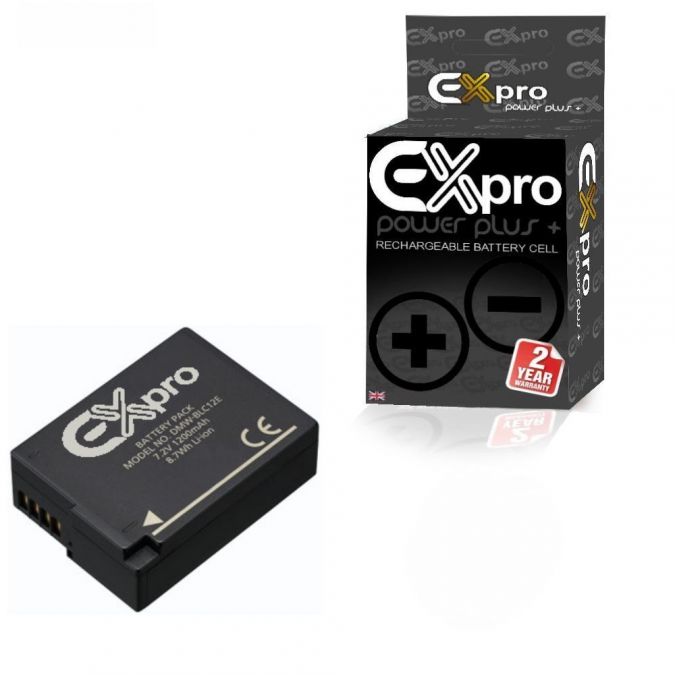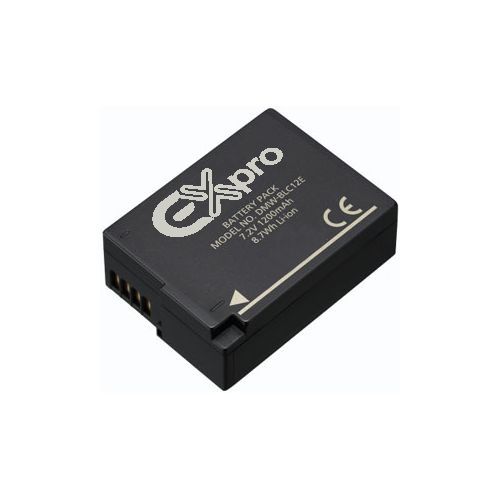 Ex-Pro® Panasonic DMW-BLC12E, DMWBLC12E 1200mAh High Rated Power Plus+ 2 Year Warranty Replacement ID Secured Lithium
Ex-Pro® replacement Li-ion Battery. Can be used as a replacement or additional battery.
Our cell's are manufactured to the highest standard meeting or exceeding the original manufacturers specification and supplied with a 2 year RTB guarantee. Ex-Pro® batteries are fully tested and built with lithium-Ion technology to ensure maximum Power and battery life with zero memory effect and low self discharge. Save pounds on OEM manufactures replacement costs. Suitable for a wide range of Cameras listed. High Capacity Long Life lithium-Ion cells with short-circuit, overvoltage and overheating protection.

Ex-Pro® Fully Decoded Battery Chip Technology, battery will charge and function exactly as the original unit.

This high-performance battery from Ex-Pro® is comparable quality to the original - and at significantly lower than original manufacture prices.

Protection Circuit.
High-grade A cells with long life.
Approved & environmentally friendly
Ex-Pro® batteries are produced in accordance to EEC and CE approval guidelines, Registered battery producer.
Battery Specifications
Compatible with batteries :-
Panasonic DMW-BLC12E, DMWBLC12E
Capacity:- 1200mAh