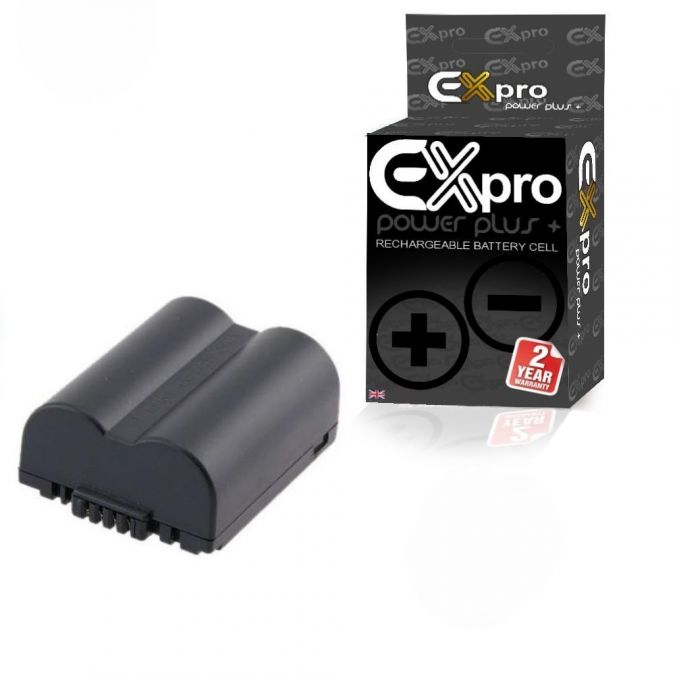 Ex-Pro Panasonic CGR-S006, CGA-S006 Li-on Digital Camera Battery
Ex-Pro replacement Li-ion Battery. Can be used as a replacement or additional battery. Our cell's are manufactured to the highest standard meeting or exceeding the original manufacturers specification and supplied with a 2 year RTB guarantee. Ex-Pro batteries are fully tested and built with lithium-Ion technology to ensure maximum Power and battery life. 100% OEM Compatible with your original battery, save pounds on OEM manufactures replacement costs. Ex-pro High Capacity Long Life lithium-Ion cells.
Cell will Meet or exceed the manufacturers original OEM specifications. 100% OEM Compatible. Uses lithium-Ion technology to ensure maximum battery life and Power. Manufactured using the highest quality materials, CE approved, ROHS Compliant certification. 2 Year Warranty.
Panasonic CGR-S006, CGA-S006, CGA-S006A, CGA-S006A/1B, CGA-S006E/1B, CGR-S006, CGR-S006A, CGR-S006A/1B, CGR-S006E, CGR-S006E/1B,
DMW-BMA7