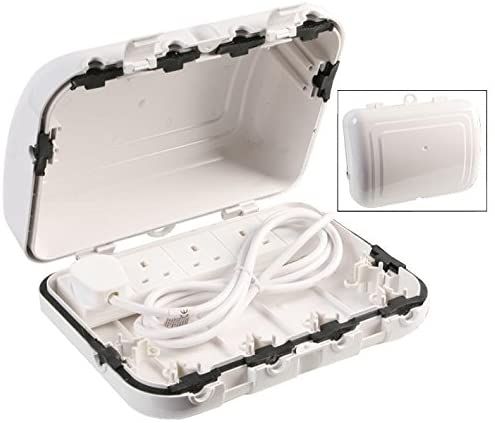 Ex-Pro® Outdoor Weatherproof mains enclosure with 4 Gang Extension Socket 2m
Ex-Pro® Outdoor 4 Gang Mains Socket extension 2m.
Box is weather proof manufactured from tough UV stabilised durable white thermoplastic and is intended for use in an outdoor environment. Comes with 4 Gage 13A unswitched mains extension socket. Unit protects from water and dust with 6 cable entry points with sealed glands for upto 9mm cables, 4 on the front of the box and 2 on each side. External Depth:120mm, External Length / Height:300mm, External Width:225mm. Deep lid closing to allow the use of mains adapters (Like Christmas tree lights etc..). Integral hanging bracket for wall installation. Can be padlocked if required though use of the shackle (Padlock not included - use 5mm padlock).