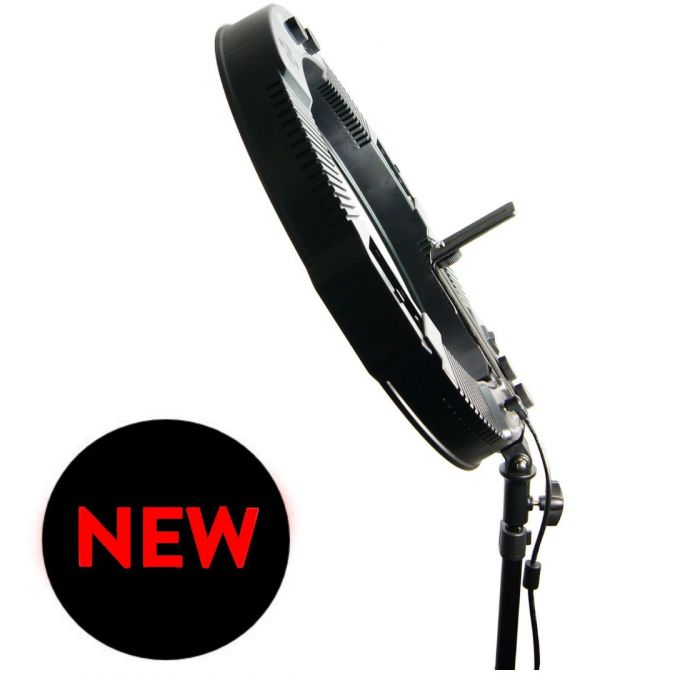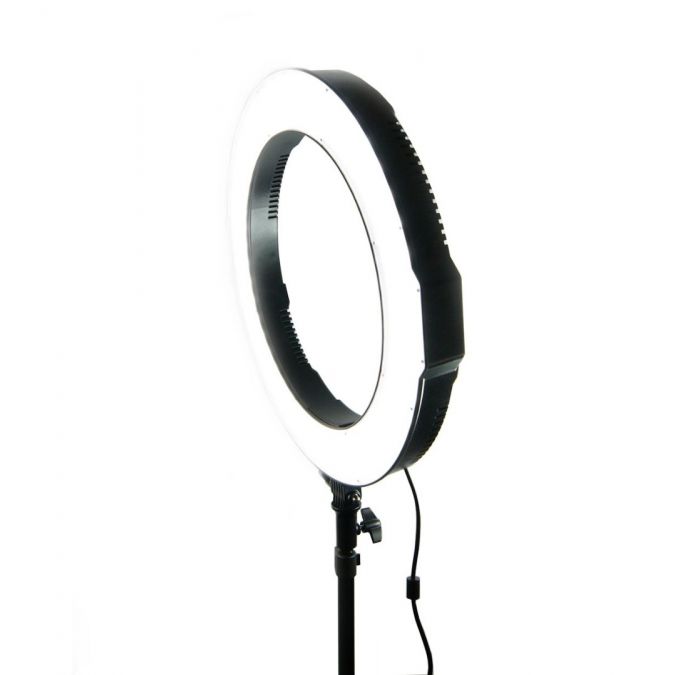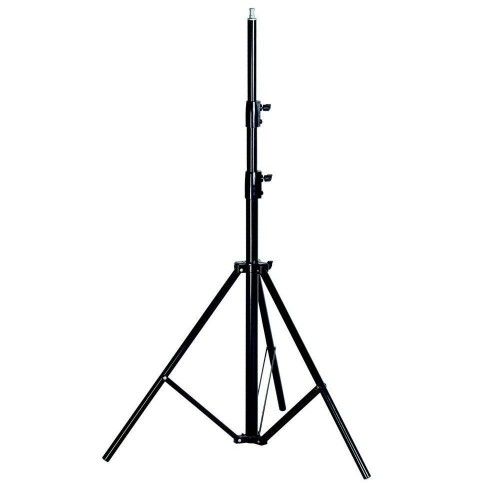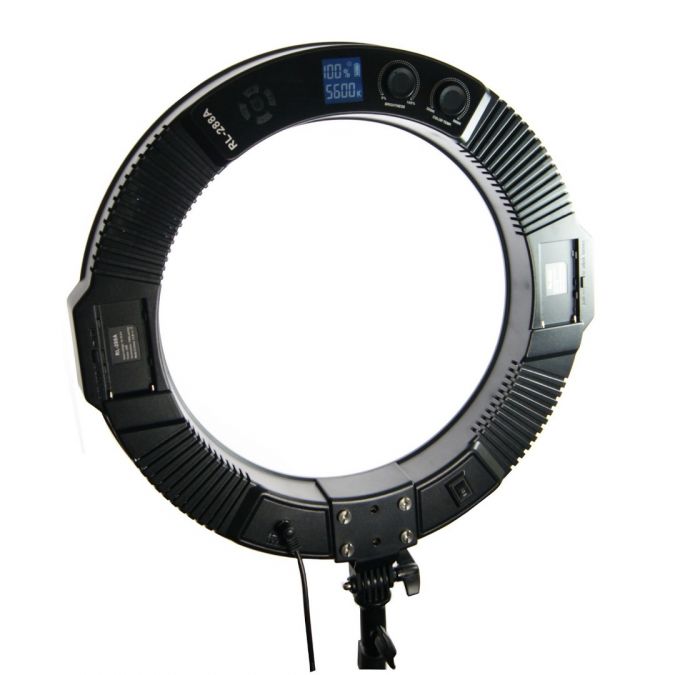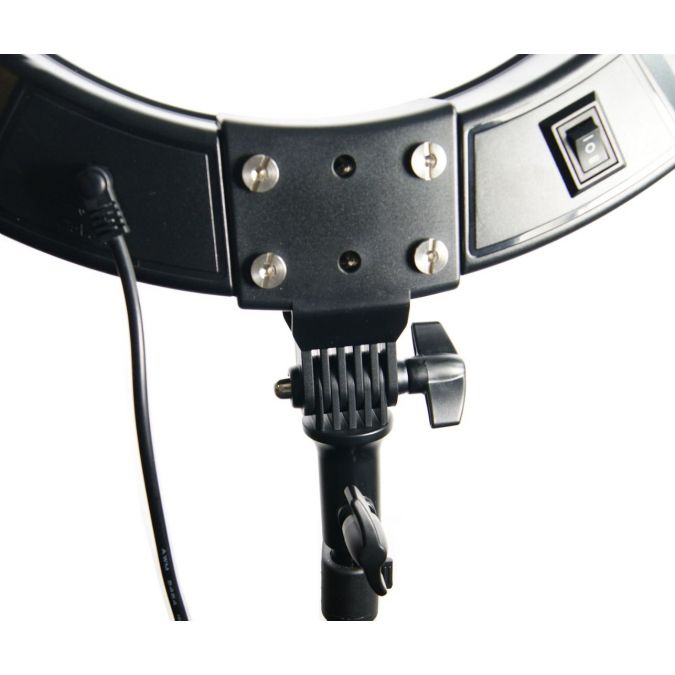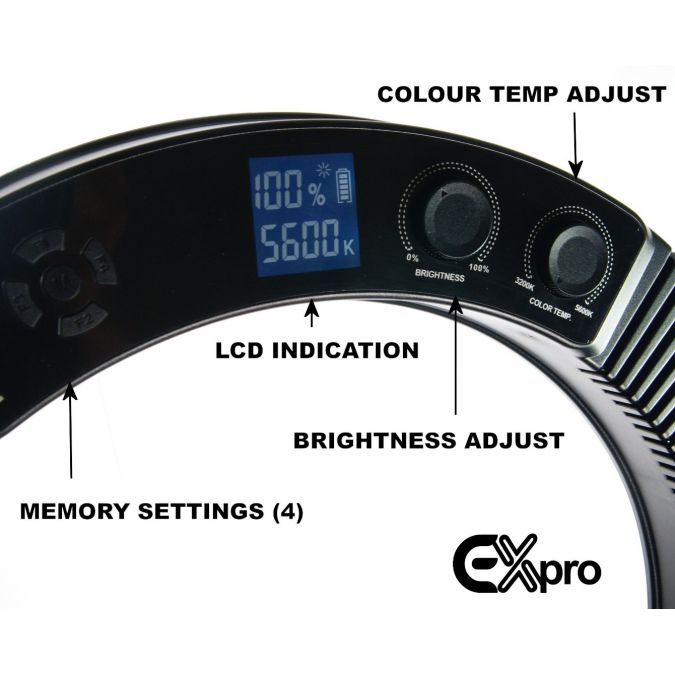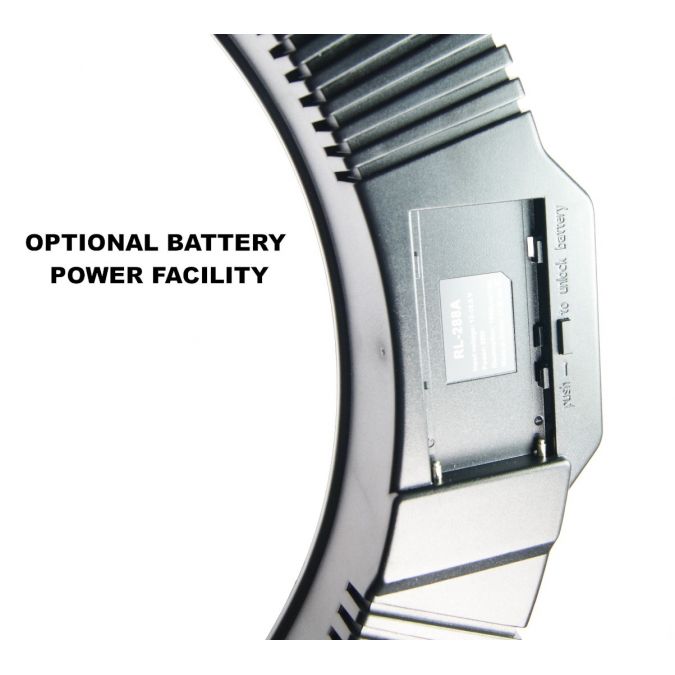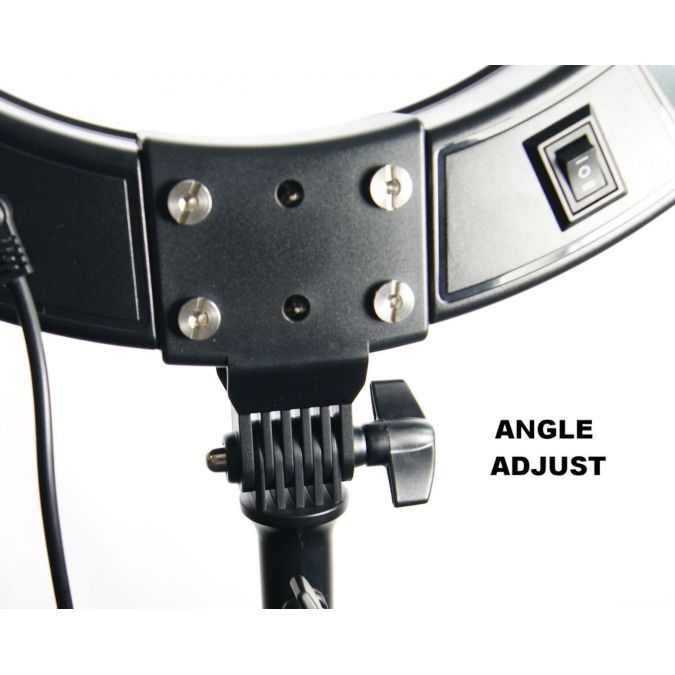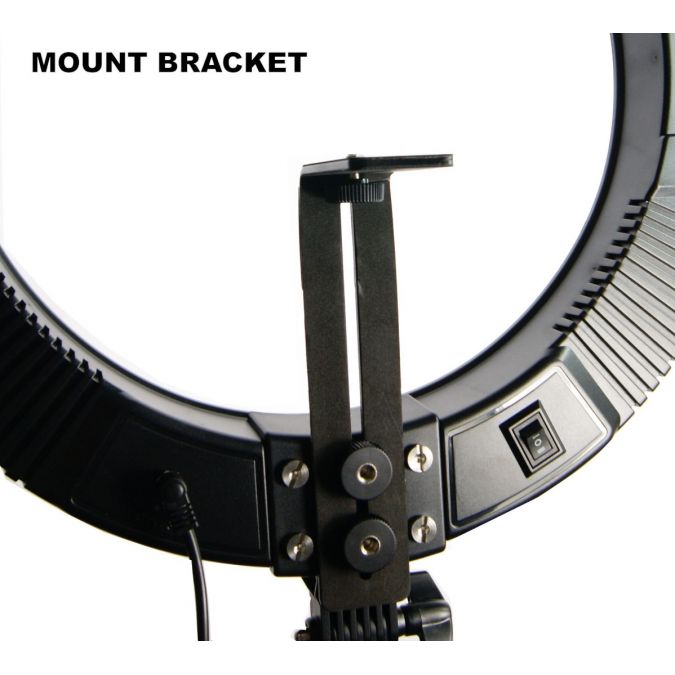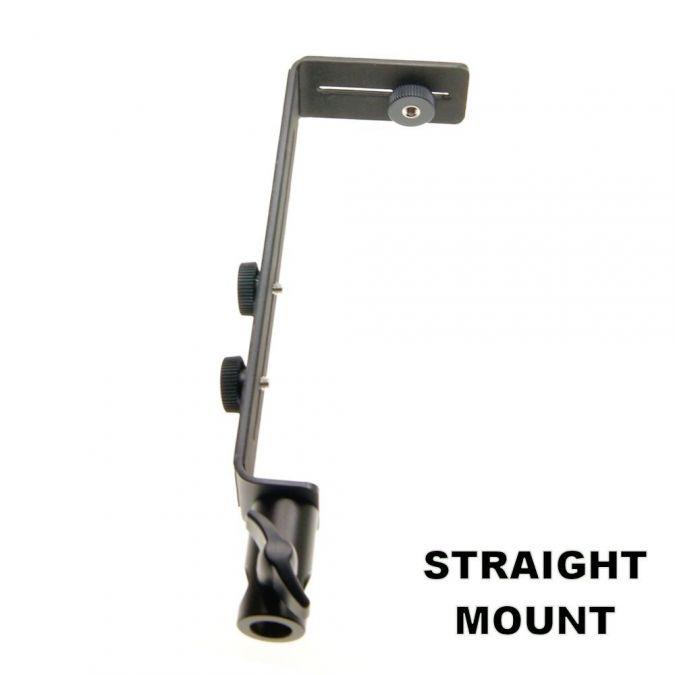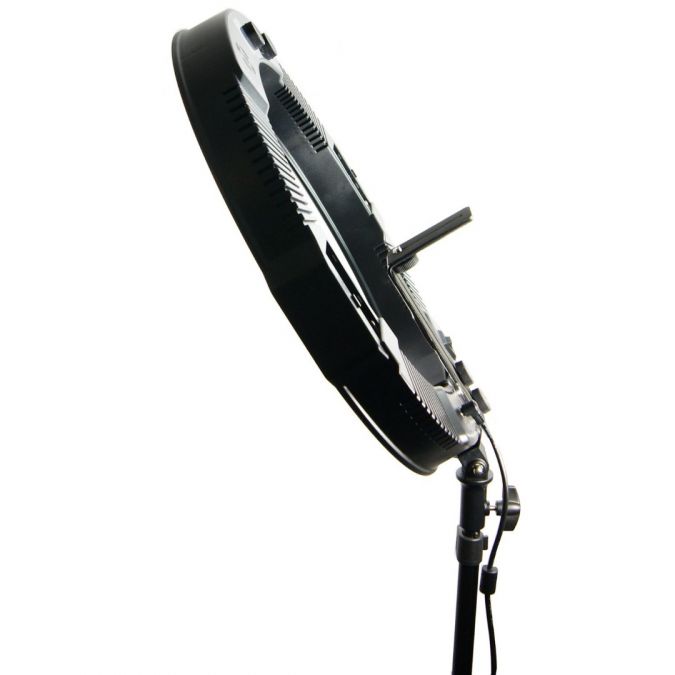 Ex-Pro DLight288A 3200 to 5600K 90+ CRI 35W (200w EQ) SMD Bi-Colour LED 17" Ring Digital Photographic Light
Ex-Pro Dlight288A 3200 - 5600K 90+ CRI 35W (200w EQ) SMD LED 17" Ring Digital Photographic Studio Light using the very latest SMD LED panel not the cheaper Fluorescent rings which need replacing all the time.

Offering a range of 3200 - 5600K light (Warm light to the equivalent of sun light) means that this Ring light provides the perfect working light for a variety of applications, tested in professional Make-Up sessions the ability to change the lighting colour provides the perfect opportunity to get that Make-up just right depending on client requirements. Brightness control offers great flexibility too.
This Ring light has a pre-installed diffuser and can therefore be used with or without a lighting tent/table to create stunning results for product photography, the lighting can be used in conjunction with other equipment to offer superb results, changing the colour temperature of the light offers even better flexibility and creates stunning results where different colour lighting is required.
They also double as a great addition for video footage, ideal for social media photo's, video and tutorials. The light is also dimmable 1-100% so that the brightness can be reduced if required.
Colour Range:-

The Ex-Pro Dlight288A LED Bi-Colour Ring light provides 3200 - to 5600K light ((Warm light to Pure Daylight) to your photo-shoots and video Demos, the new bi-Colour SM LED chipset allows for colour change without fitting any additional filters for colour change, change the colour simply by adjusting the setting on the rear of the ring light.

Mounting :-
Ex-Pro Dlight288A Ring light comes with a Mount bracket which can be used to mount equipment too. (A DSLR Camera can be mounted directly to this bracket or our optional "Cell Phone Mount kit" we also recommend our ball head mount (Optional) if you want to add flexibility to the mounted camera.)

Ideal for in-use photography the unique ring design allows you to shoot through the ring if required (Ring light has a mount bracket allowing standard mounting threads 1/4").
Shipping with a Ex-Pro LS15 light stand (Minimum Height 50cm though to maximum height 180cm) this unit provides a complete package solution allowing you to position your ring light where required.
The physical ring light once mounted to the Light stand can be adjusted through angle to allow direction of the light on to your subject.
A further "Straight Mount" bracket is include which allows vertical solid mounting if required (taking away the angle positioning function) by providing a vertical rigid mount if required.
Portability :-
The Ex-Pro Dlight288A offers the ability to power by Mains (included AC Power) and also offers the additional benefit of been powered by 2 Batteries, which means you can use the light for on-location shoots where power is not available from Mains or even outside (Please note the unit is not waterproof !).

Power by 2 x NP-FP Series batteries.

Specifications

3200 to 5600K 90+ CRI 35W (200w EQ) Bi Colour SMD LED's.
Bi Colour LED Chipset.
DC Power supply 15v.
Input 100-240v
UK Mains Cable included.
Vertical Straight Mount included.
Standard Mount Included.
Angle Mount Included.
Brightness adjustment 1-100% full Step-less Dimming.
4 Point Memory function (Set your light how you want it and memorise settings.)
LCD Screen Display showing "Colour Setting", "Brightness Level" & Battery level if using optional Batteries.
Power (Optionally) by Batteries, (NP-FPXXX) Series.
1500 Lux output.
35w (eqiv 200w output lighting).
SMD LED Chips, 60,000 hours running time. [Superior to fluorescent bulbs and much safer].
Run cool operation.
CE Approved.
As seen on TV, Studio's, Cosmetic Stores, Countless You-Tube Videos & More..

What's in the Box ?

1 x Ex-Pro Dlight288A 17" Ring Digital Photographic Studio Light.
1 x Straight Bracket with Mount 1/4"
1 x Mount 1/4"
1 x Ex-Pro LS15 Lighting stand.
1 x AC Power Pack
1 x UK 3 Pin Mains Cable