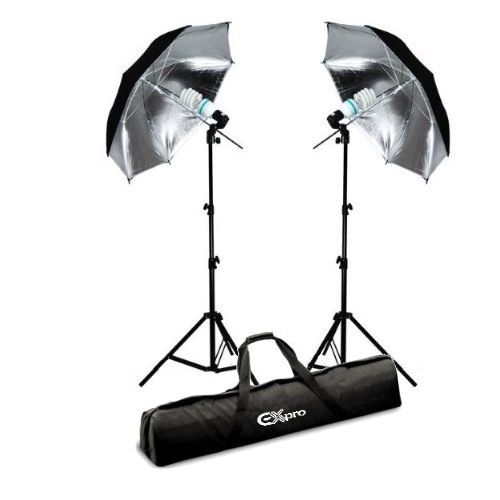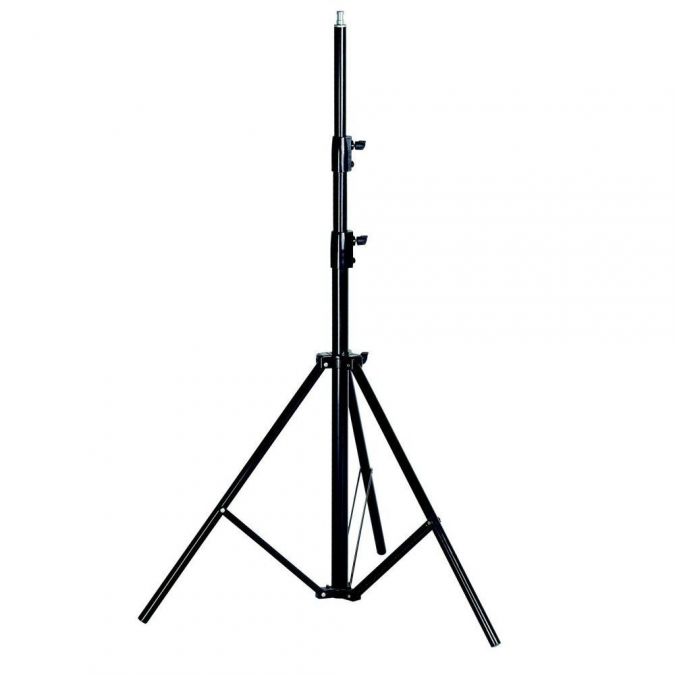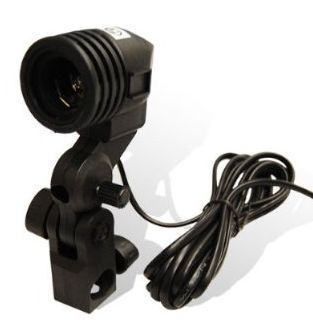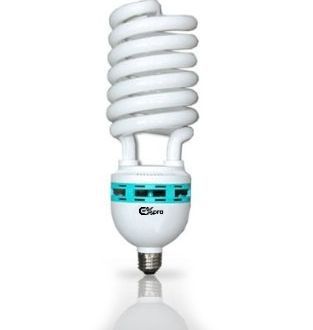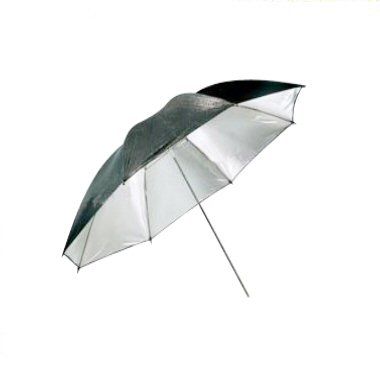 Ex-Pro Continuous Dual [2 units] Photography Lighting kit including 105w (Eqiv 750w), stands, brackets & Umbrella - Black & Silver
Ex-Pro kit includes 2 x Photographic light stands, Bulbs, brackets and umbrellas.

105w Continuous daylight lighting bulbs set UK standard (Low voltage Cool running 5500K ideal for Photographic lighting - equivalent to 500w). Ex-Pro Umbrella 33" (84cm) Professional Studio Diffuser - White Soft light Diffuser.
Black/Silver One layer Reflector umbrella manufactured from highly reflective sliver coated material. This type of surface will spread the source of light instead of concentrating the light in one spot (from source) producing a widespread of softer light. The design of the internal reflective surface gives maximum reflection possible. Material black external, reflective silver internal.

What's in the box ?

2 x Ex-Pro Light Stands (Min Height 0.5m / 50cm) (Max Height 1.86m / 186cm).
2 x Ex-Pro 105w Daylight Bulbs (750w Equivalent).
2 x 33" Black & Silver Reflective Umbrellas.
2 x Ex-Pro Single Head E27 Light/Umbrella holders (Switchable with fitted UK Plug).

1 Year Ex-Pro Manufacture defect warranty.