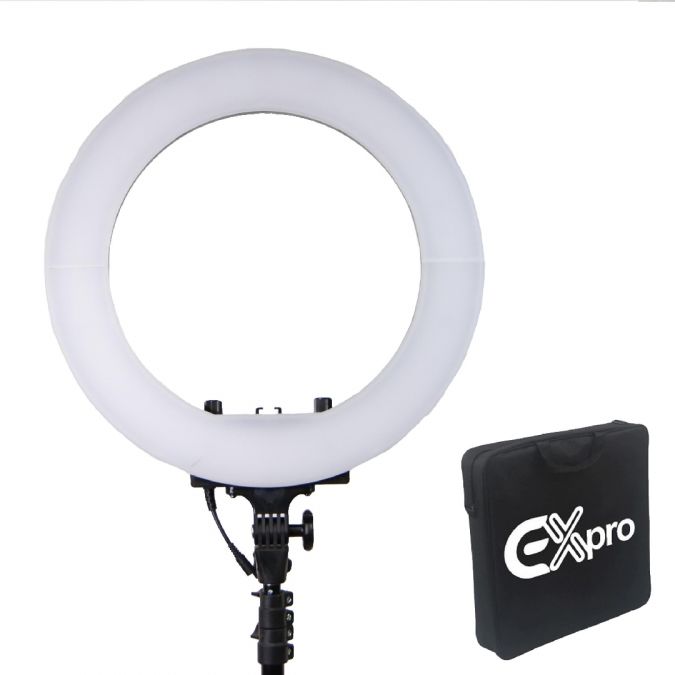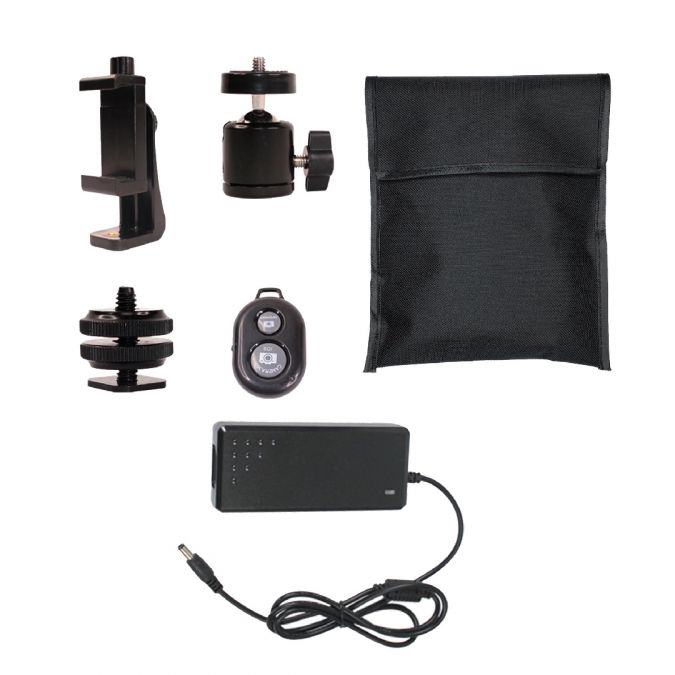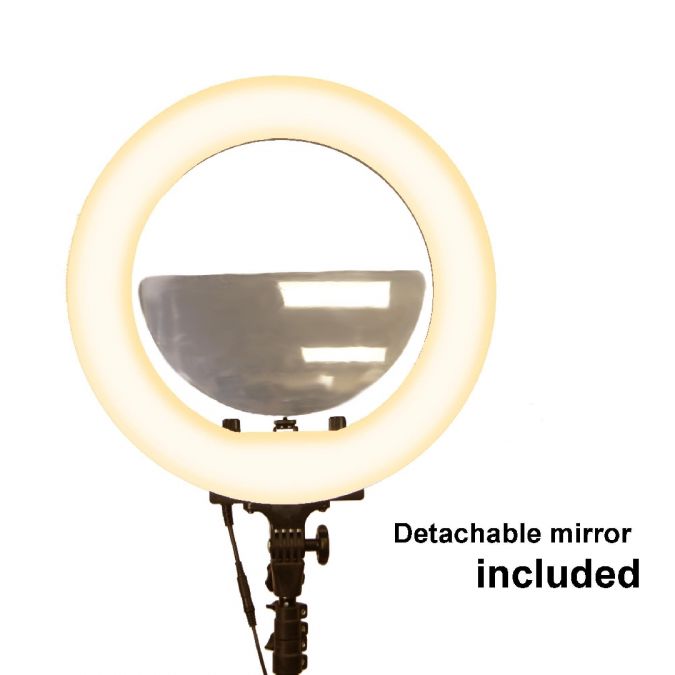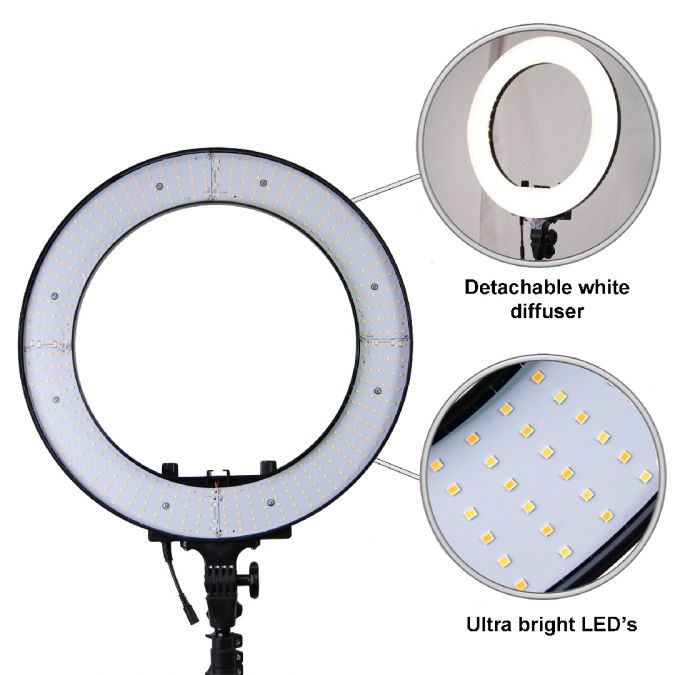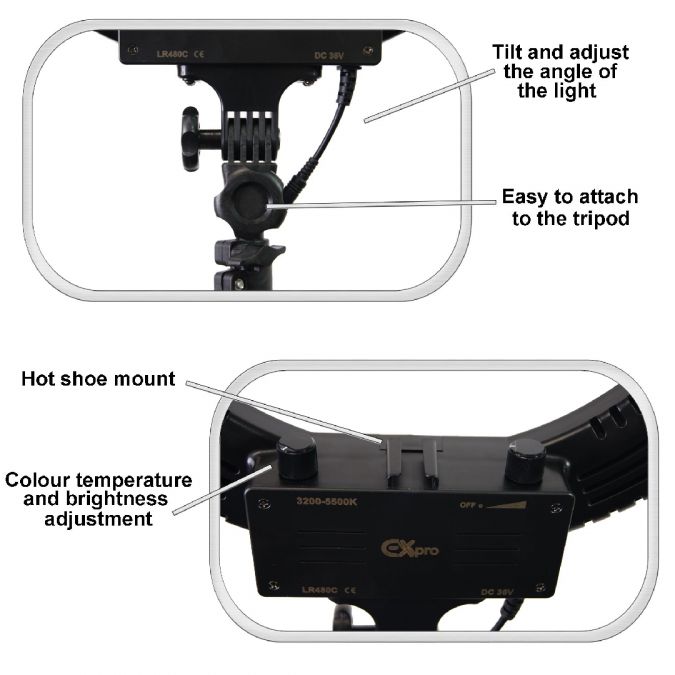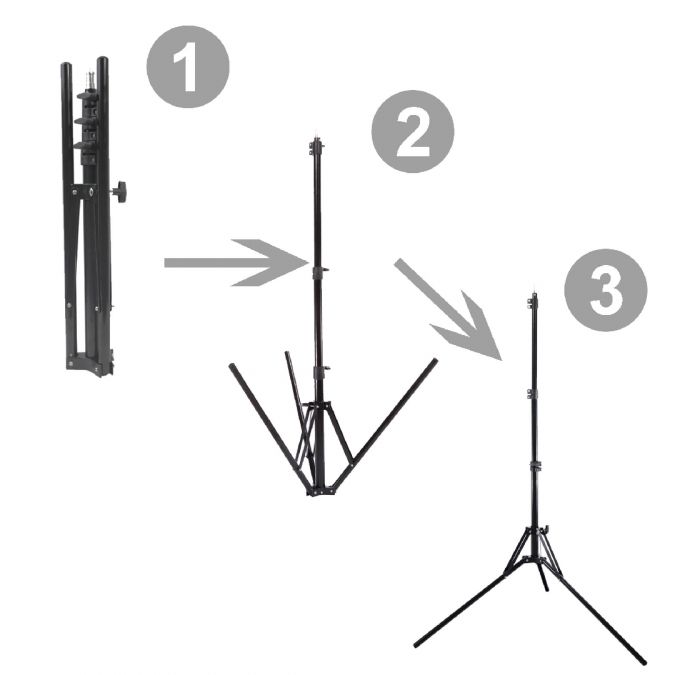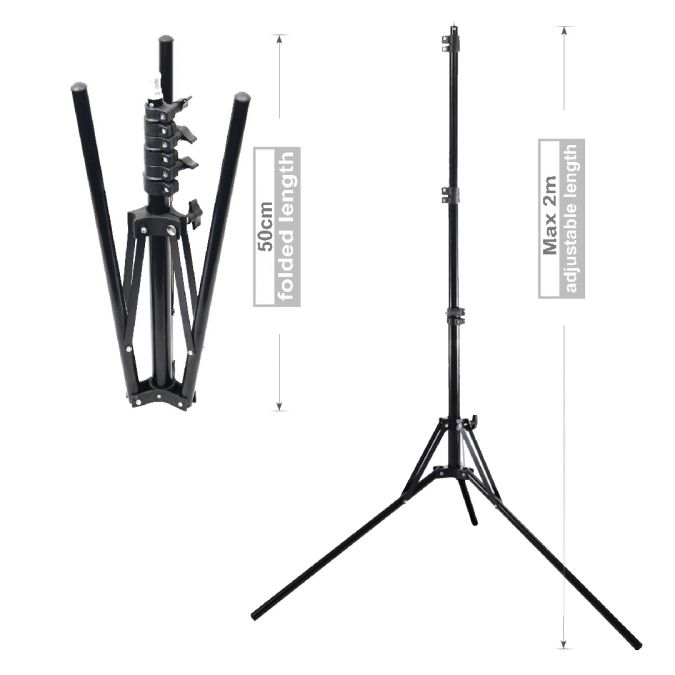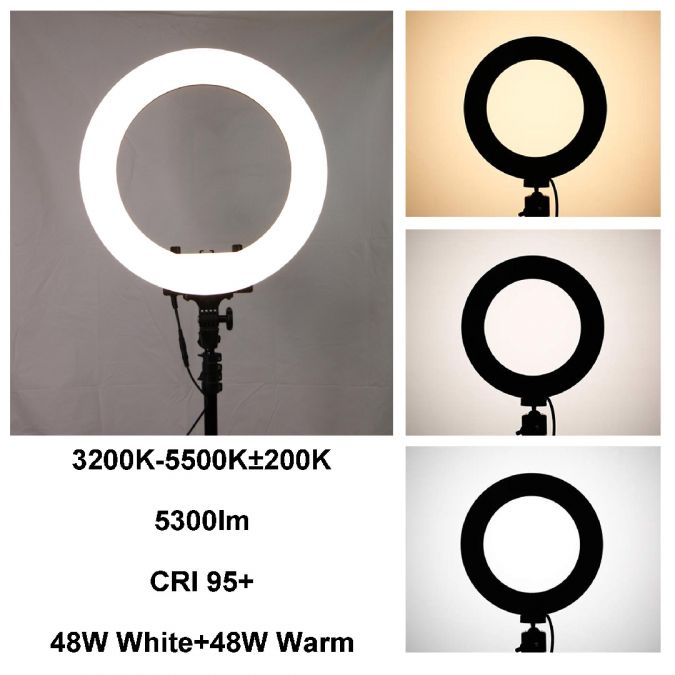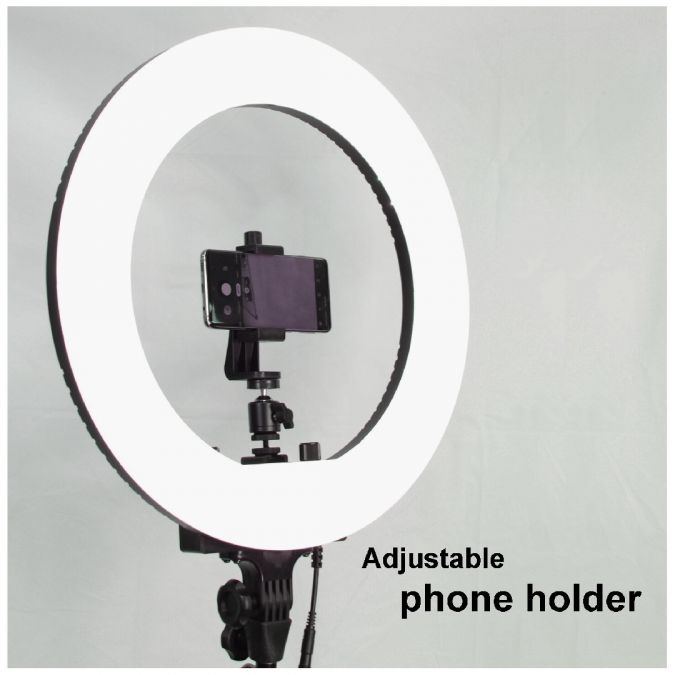 Ex-Pro 18" LED Ring Light Kit 48W 3200K-5700K CRI 95+ Bi-Colour Dimmable + Carry Case, Foldable Stand, Bluetooth Remote and Accessories for Video Shooting Portrait Photography
The Ex-Pro professional ring light uses patch type LED's with high brightness and accurate colour temperature. The ultra thin design and white filter make it ideal for portrait photography.

48W WHITE +48W WARM - This high quality ring light provides 3200-5700K±200K of light to your photo shoots. CRI 95+, it can present your subject as authentically as possible with natural, pristine colour. You can adjust the colour temperature and power to suit your needs.
ATTACH YOUR PHONE - The included phone holder allow you to attach your phone to the light using the universal smartphone holder, for that perfect selfie. The white diffuser softens the light, and the hot shoe adapters allow you to mount your camera. The included foldable tripod can be extended up to 2m, with a compact folded length of 50cm.
VERSATILE - The light is also dimmable 10-100% so that the brightness can be reduced if required. Ideal if you are using the lighting to work, put make-up on, product lighting, provide demonstrations or tutorials, fashion, wedding, portraits, vlogging, Youtube, streaming, and more.
PORTABLE - The lamp is lightweight and can be packed away in a neat carry case. The slim design makes it a must have companion for photography on the go. The Bluetooth remote also allows you to take a photo on your phone from a distance.
ACCESSORIES - Kit includes: 1x ring light, 1x AC adapter, 1x power cable, 1x 360 degree rotatable phone holder, 1x Bluetooth remote control, 1x 2layers hot shoe adapter, 1x black case for small accessories, 1x high quality zipper carry case for ring light, 1x tripod.

Specifications

18" ring light
Input voltage AC110-240V
Mains power adapter DC36V/2A
48W White +48W Warm power
5300LM
3200-5700K±200K colour temperature
CRI (colour rendering index) 95+
Kit includes: 1x ring light, 1x AC adapter, 1x power cable, 1x 360 degree rotatable phone holder, 1x Bluetooth remote control, 1x 2layers hot shoe adapter, 1x black case for small accessories, 1x high quality zipper carry case for ring light, 1x 2m tripod.


What's in the box?

1 x Ex-Pro 18" Ring Light