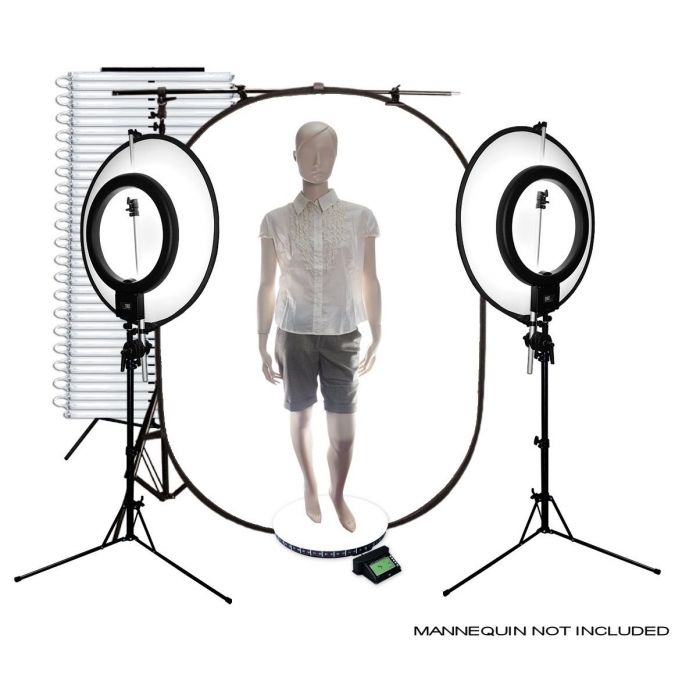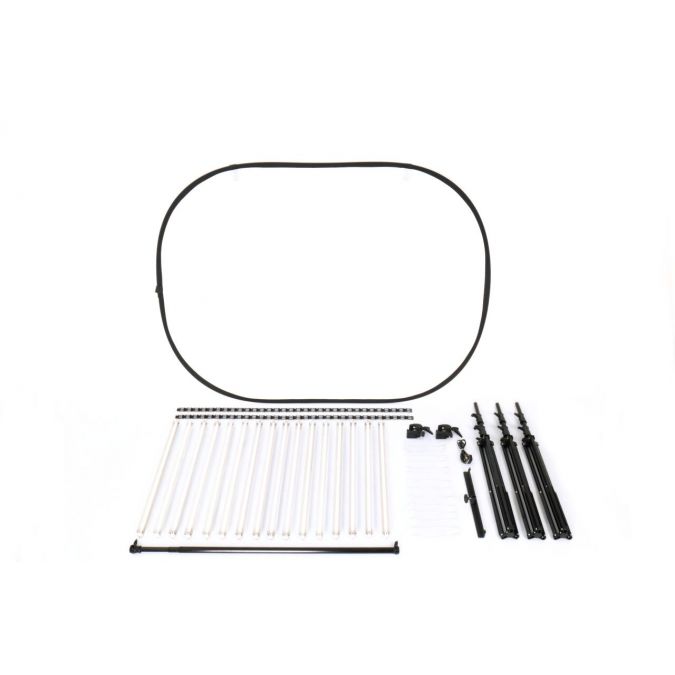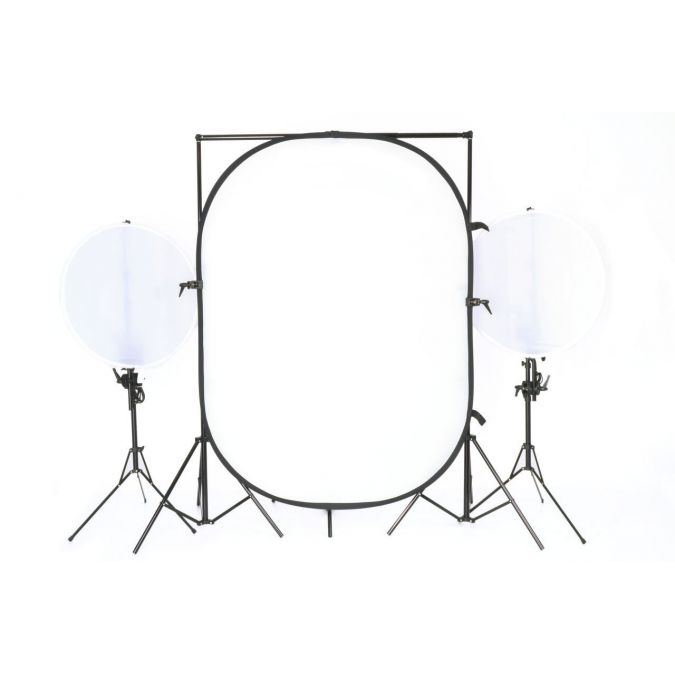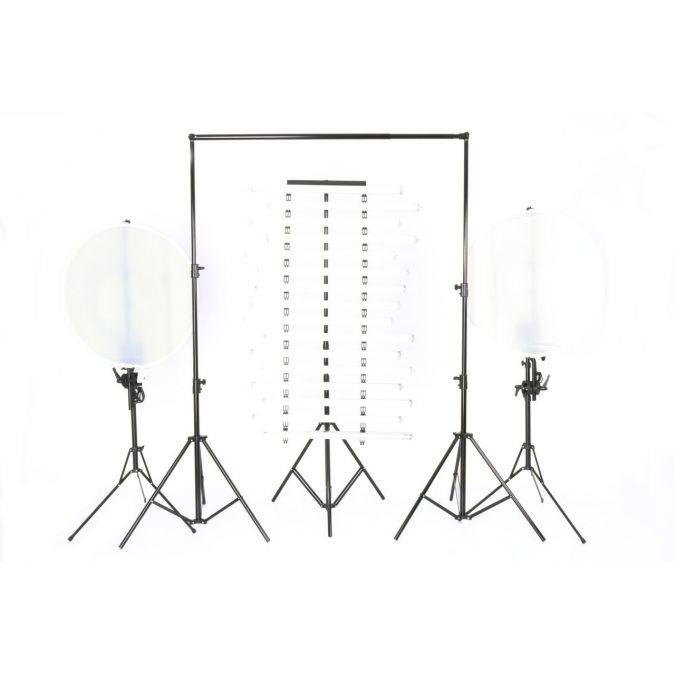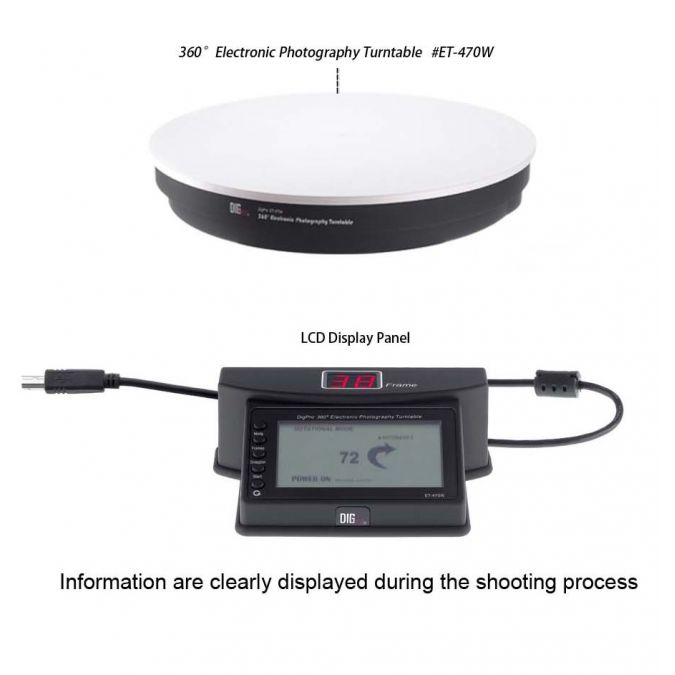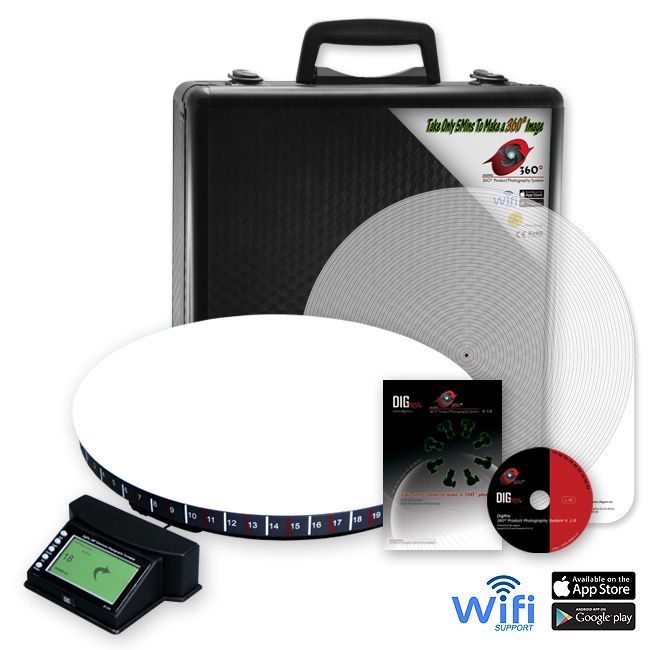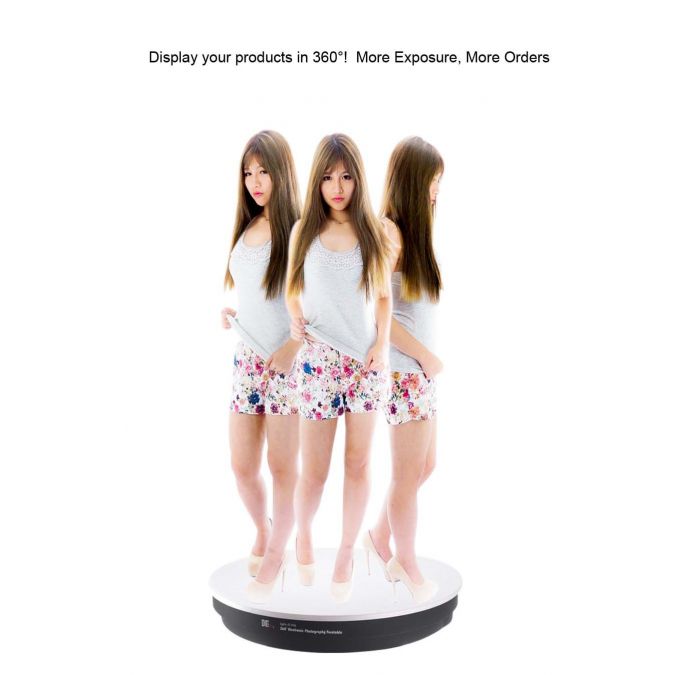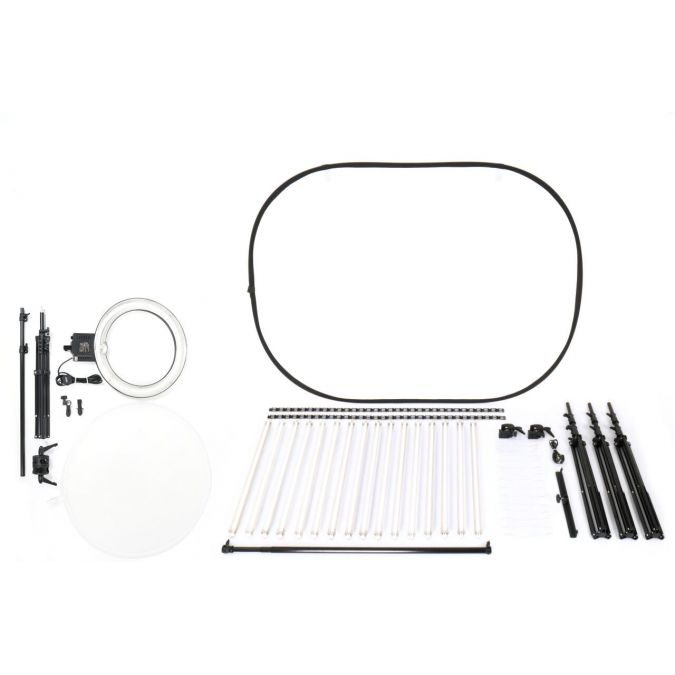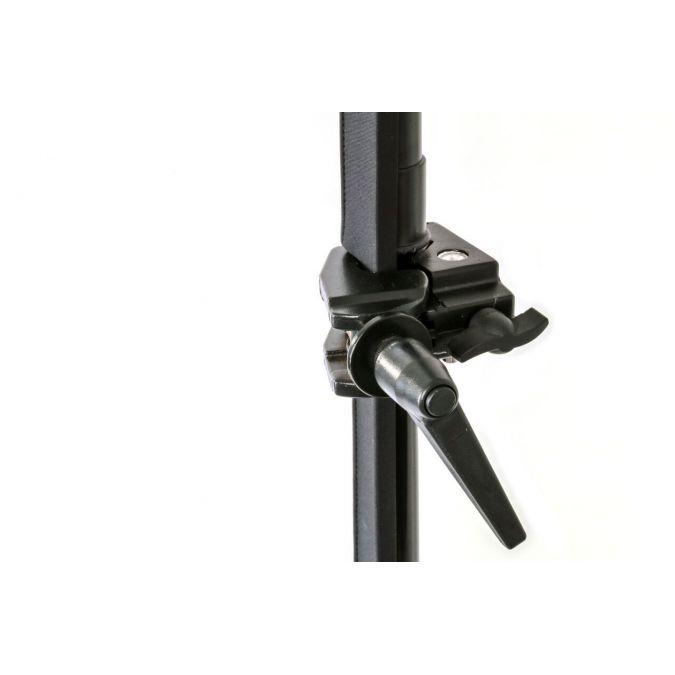 DigPro MS-R2BT Clothing / Mannequin 360° Photographic Studio Lighting system and Heavy duty motorised turntable
WAS £1,609.97
NOW

£1,399.97
DigPro twin studio lighting set PLUS professional back lighting assembly. Two unique DigPro 65W ring lights providing 5400k daylight to the front of your subject while the professional quality background light adds 176W to your studio environment. Ideal for fashion/clothing catalogue or website photography. This professional studio kit will allow you to achieve outstanding results without the need for an expensive DSLR. The light emitted is pure, soft and evenly spread whilst saving energy. This means less shadows and no reflection which reduces the need for picture editing and provides a natural look. Easy to assemble and produced from the highest quality materials. Full UK customer support available for all DigPro products. This package includes the Digpro ET-470 Turntable to allow smooth rotation of the mannequin or human subject for 360 Degree photography. Using up to 72 precise points of infrared positioning [18/36/72 Frames by selection depending on the quality of image 360 required] - the system allows you to create consistent, high quality images. Manufactured to the highest standard, this turntable with a weight limit of 160KG benefits from a professional quality stepper motor and has up to 4 selectable running modes. Using the App, you can control the unit wirelessly to allow you more freedom of movement in the studio. The integrated, easy to read LCD display provides all the information you need. Using the supplied software, your pictures can then be built into a fantastic 360° image for your website, full post production-processing in a few steps. What's in the Box ? 2 x Digpro 65w Ring Lights giving 650W power with diffusers 1 x 176w Back lighting set giving 880W power with difusser.
2 x Digpro Stands for Ring lights.
1 x Digpro Main subject difusser.
1 x DigPro ET470 Turntable system.
1 x Software 360 Image Processing Suit [Now Online] via our site and optional hosting.
1 x Central Point positioning card. [Mannequin not included]