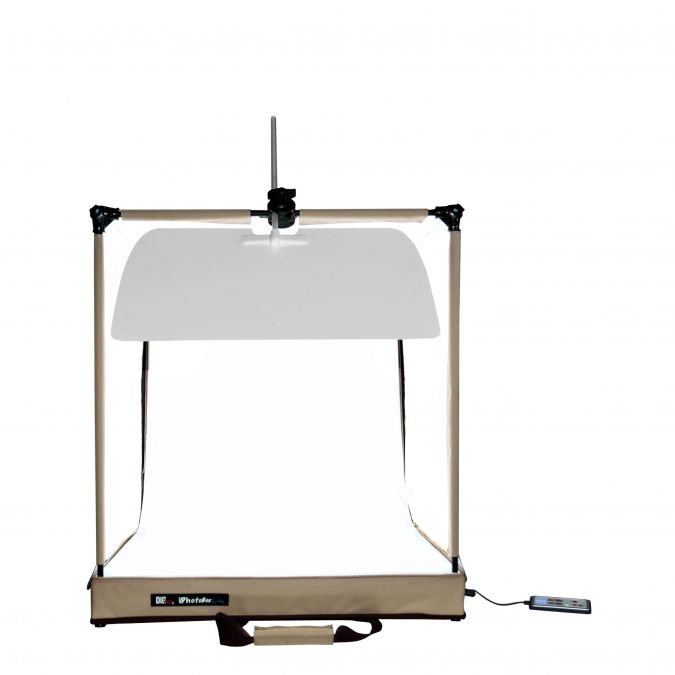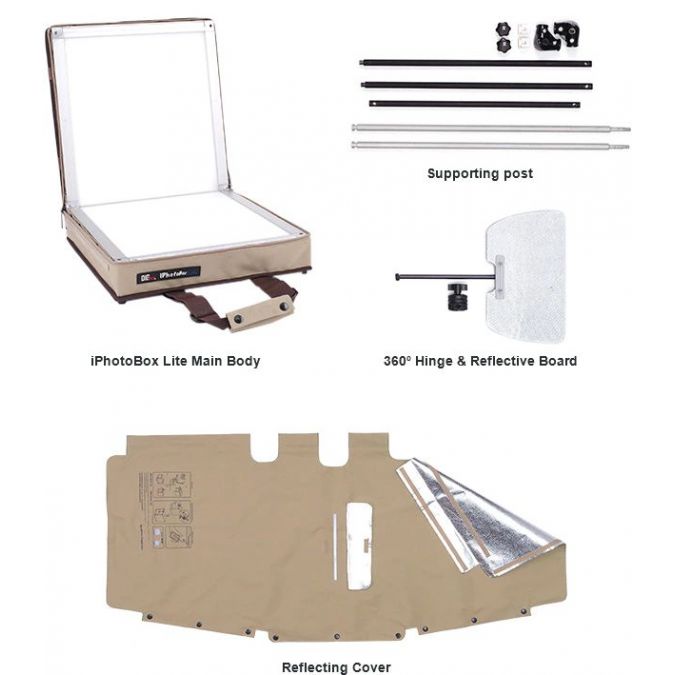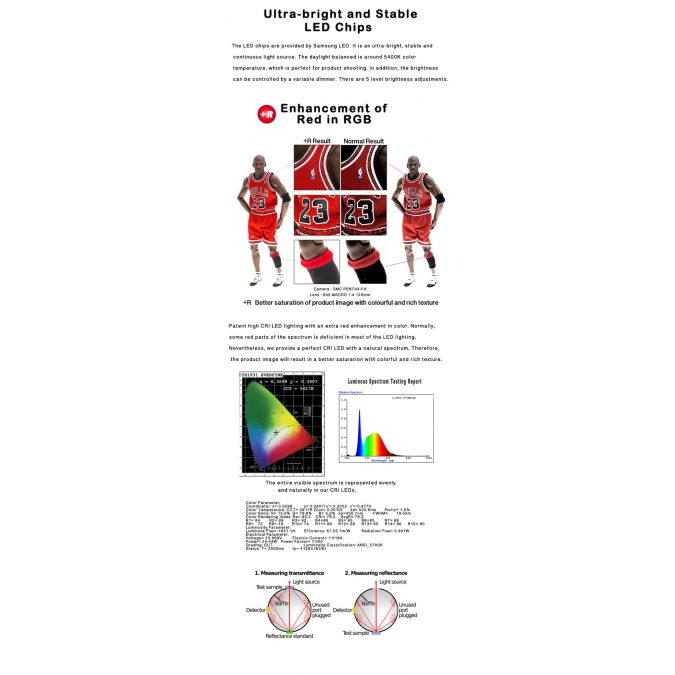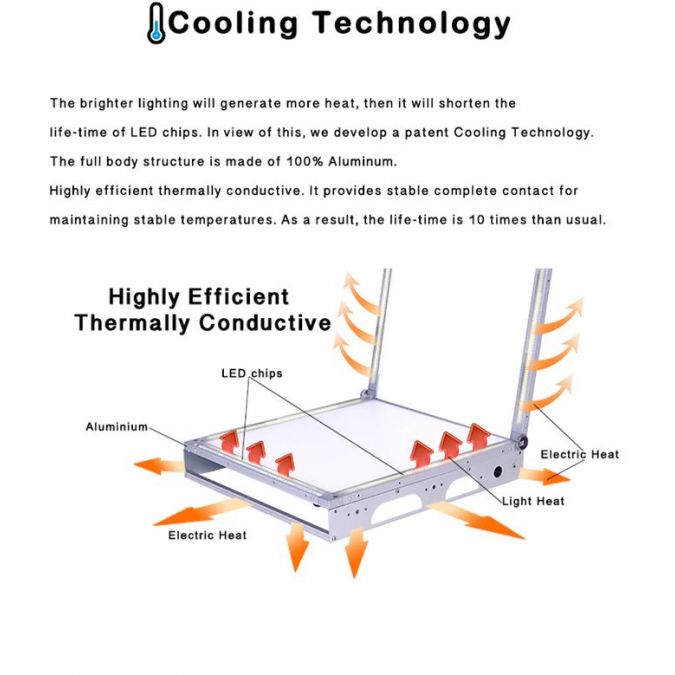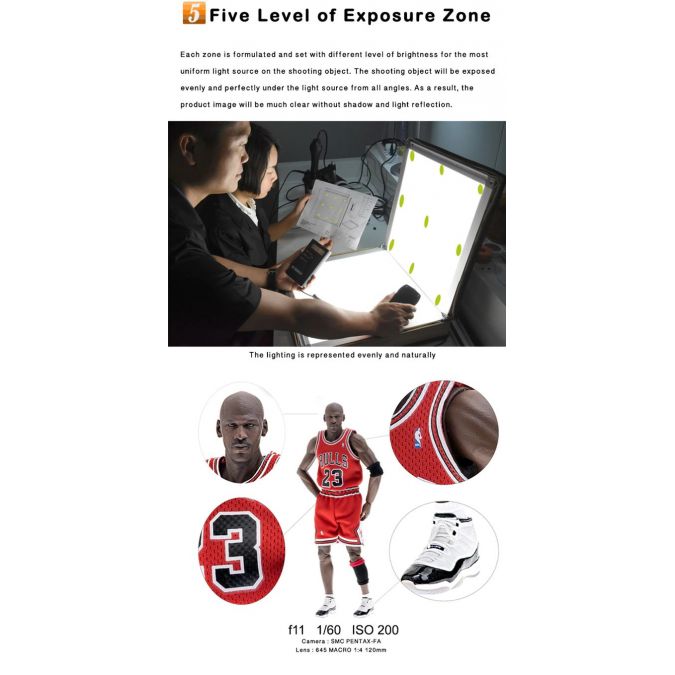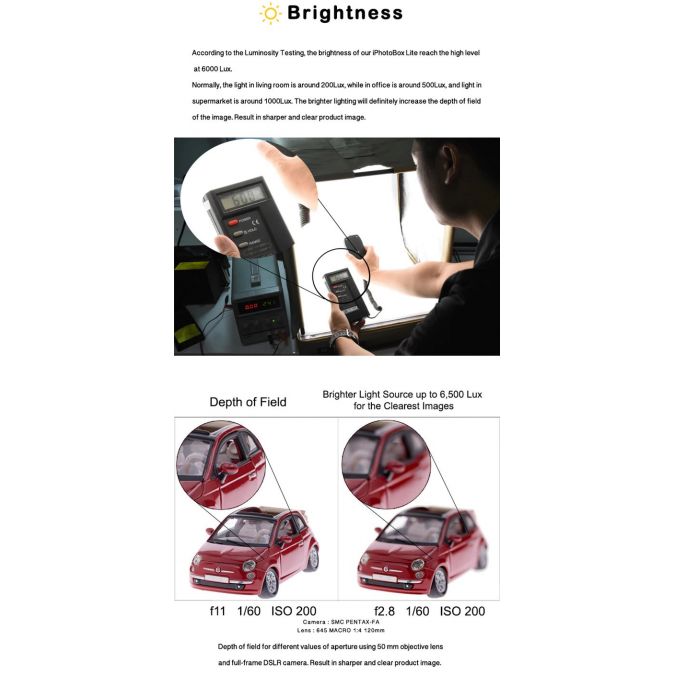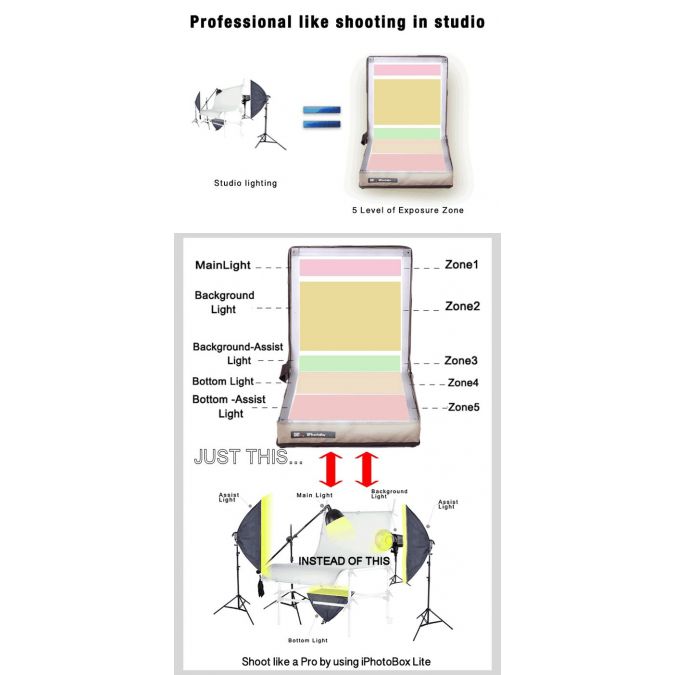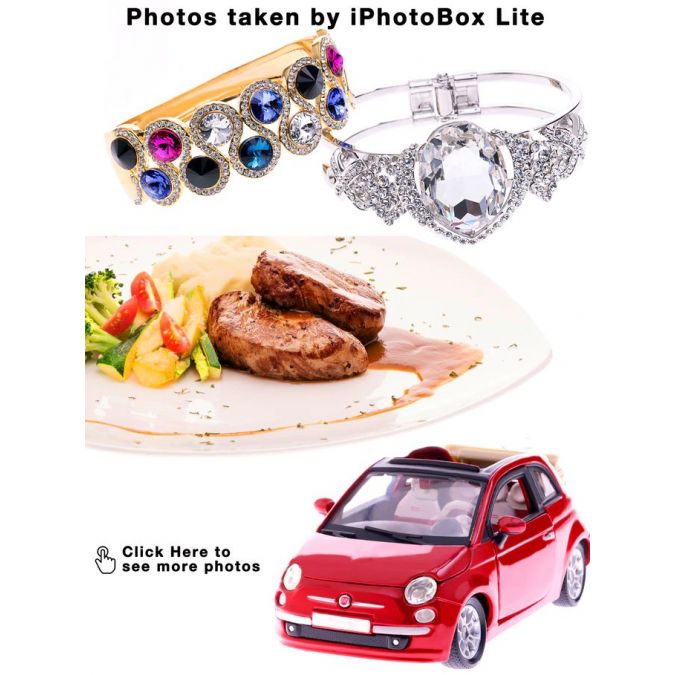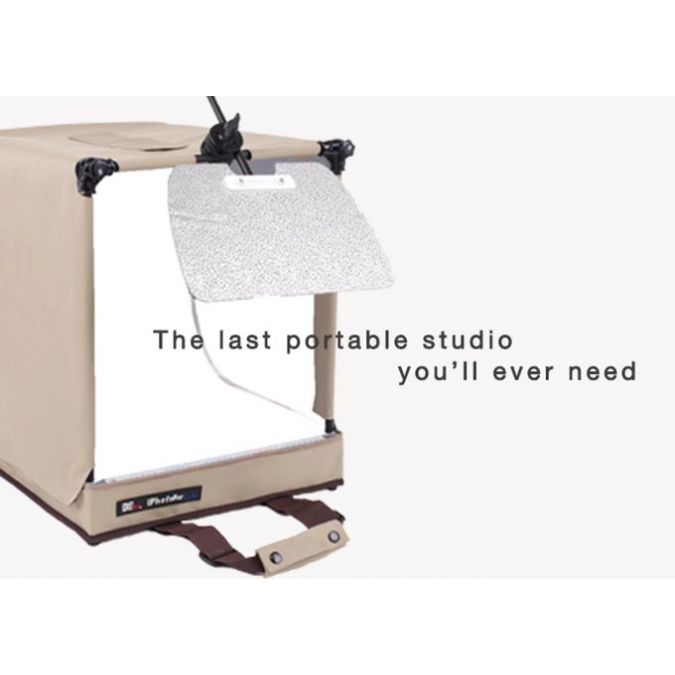 DigPro iPhotoBox Lite 40cm - LED Digital Product Imaging System
The rise of the Internet and e-commerce prompted the birth of iPhotoBox Lite. You can shoot professional product images in just 1 minute with iPhotoBox Lite, whether shooting difficult jewelry, or glass or mirror products prone to serious reflections and inverted image problems, so that your photography requirements can be satisfied for products made with variety of different materials.

Birghtness can be controlled specifically to create upto 6000 Lux Back Lighing, increasing the field depth of the image subject, offering sharper clearer images with much better colours. The unit has 5 level Exposure zones o give the most uniformed light source product system on he market. Shooting any object will have evenly exposed light source from any angle, no shadows, no reflections.
The unit has a cooling system to ensure the life of the built in chip set up to 10x Longer., the body is manufactured from Aluminium to offer efficient thermal cooling.
IPhotobox lite uses Samsung SM LED Chipsets, 5400K Balanced - perfect for shooting - brightness can be controlled by a dimmer system offering 5 levels of brightness adjustment. System has patented CRI LED Lighting which re-enhances the red colour, lost in most LED lighting systems - giving better saturation and rich texture.
iPhotoBox Lite is available 40CM and 60CM versions to suit photographing products of different types and sizes and different customer needs.
What's in the Box ?
1 x Digpro iPhotoBox 40cm Version
1 x UK Mains power.