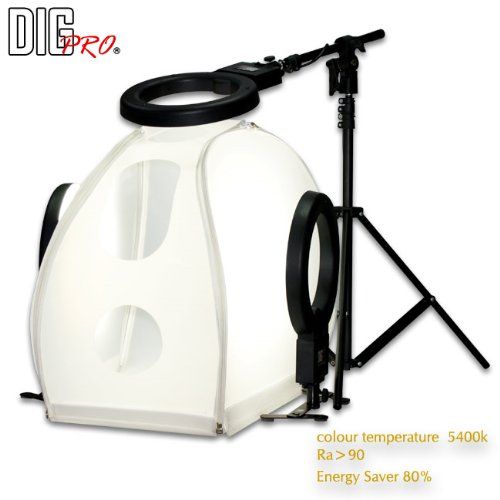 DigPro 70cm 3 Light Shadowless Studio Kit
An equipment special design for jewellery, glass, mirror and metal products.
It reduces flare and reflection which are created by direct lighting. This set is specialized in digital camera and high flexibility.
It creates various lighting effects and makes your product looks rich in texture and colour.
Anti reflection tent can create pure white or gradient effect and save you a lot of time for photo editing.
It could install a background holder to change different colour backgrounds.
It helps you to create professional effects easily.