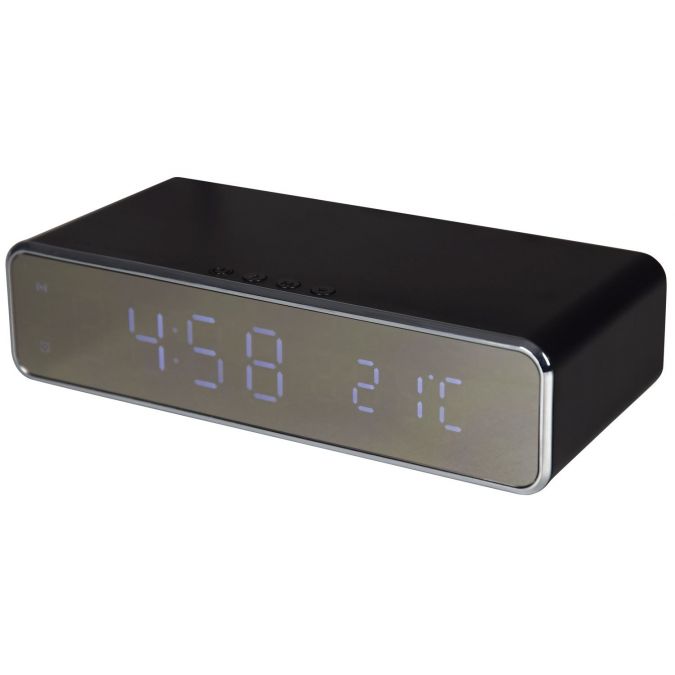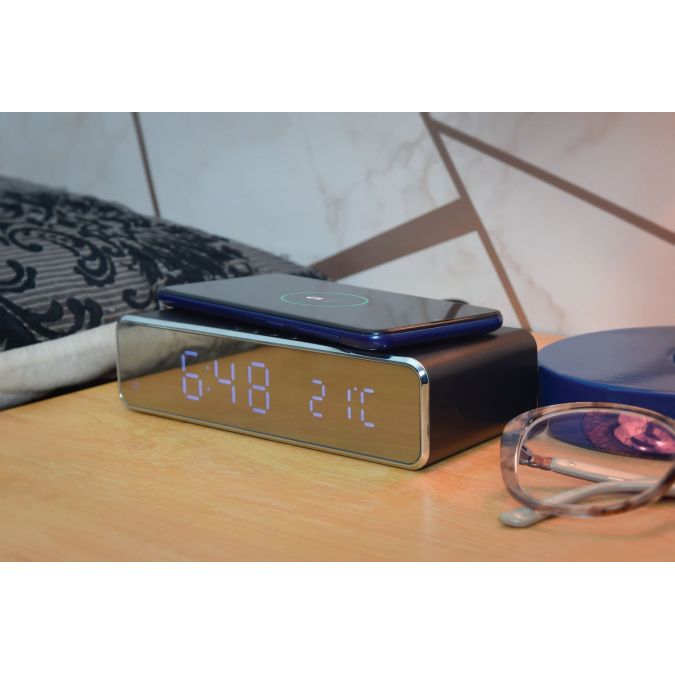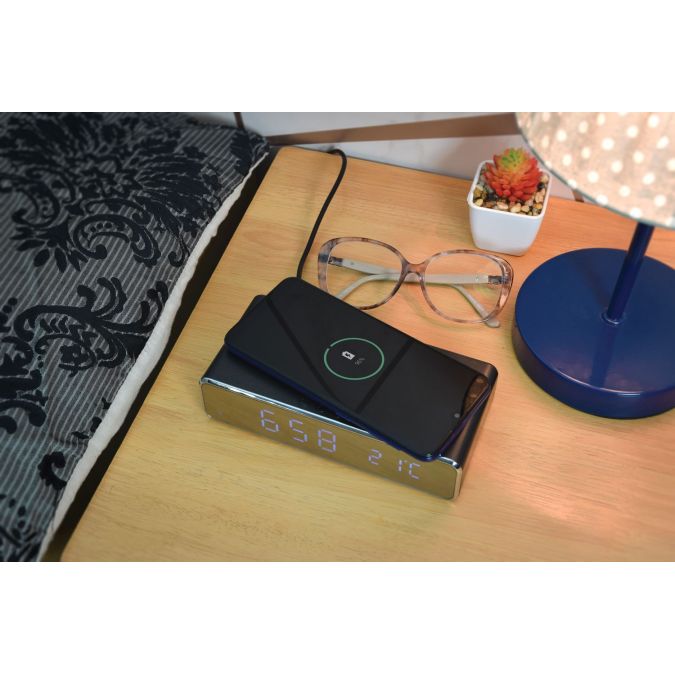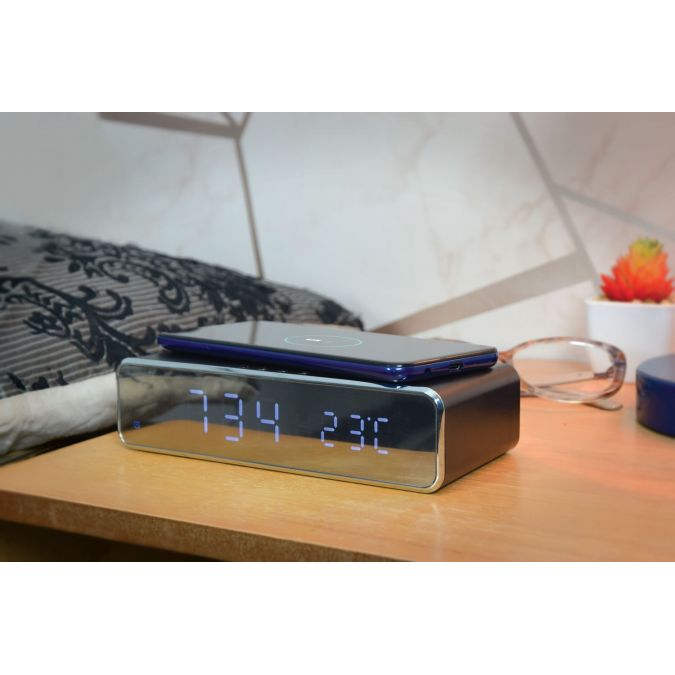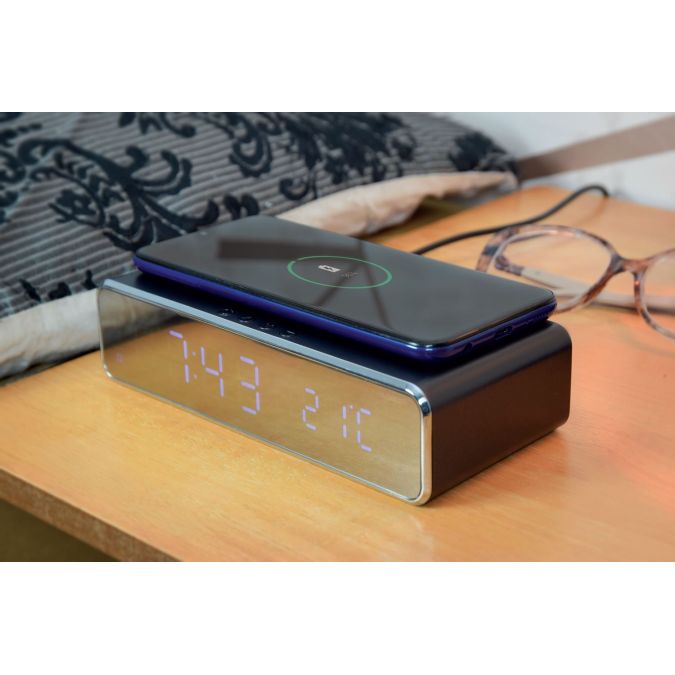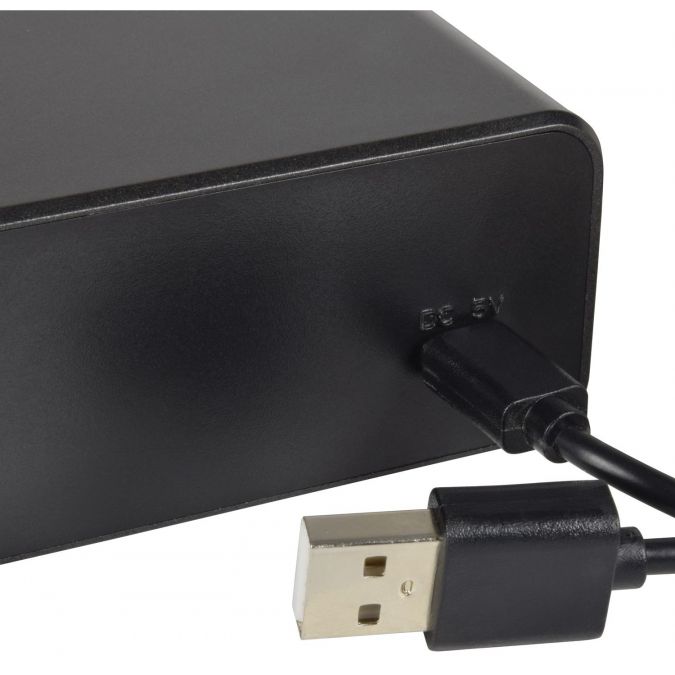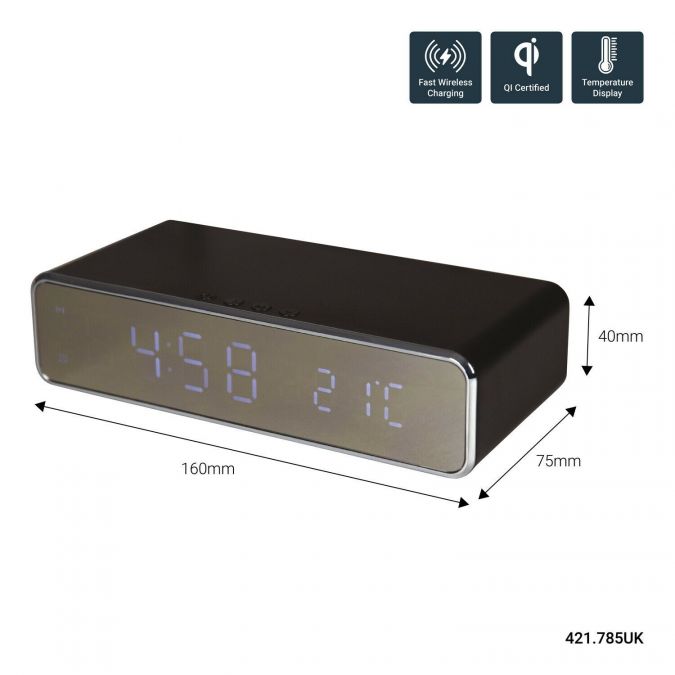 LED Digital Alarm clock with Built-in QI Wireless Fast Charger for Smartphone - Black
Recharge: Wireless Fast Charging Digital Alarm Clock

Start the day fully charged and ready to go. This versatile alarm clock is the perfect fit for bedside tables, with clear LED display and a sleek, contemporary design. You can also wirelessly charge your compatible devices, just place your device on the alarm clock and wake up to a full battery without the need for additional wires.



Stylish and modern design with easy to read white LED clock display
Supports fast charging for Samsung 10W and iPhone 7.5W (USB fast charge mains adaptor required for the input)
5W Universal Qi certified charging mode for other devices
12-hour and 24-hour, 3-function alarm clock
Thermometer displaying current room temperature
Details
Input 5V 1.5A, 9V 1.67A
Output 5W, 7.5W, 10W
Dimensions 160 x 75 x 40mm
Weight 230g